BUSINESS News List
Special committee formed to monitor B20 biodiesel implementation -- Teresa Kok
GEORGE TOWN, June 13 (Bernama) -- The Federal government has formed a special joint committee headed by the Ministry of Primary Industries to monitor and ensure that the implementation of the B20 biodiesel fuel next year will proceed smoothly.
InvestKL CEO to step down on July 10

KUALA LUMPUR, June 13 (Bernama) -- InvestKL chief executive officer, Datuk Zainal Amanshah, will be stepping down from his position upon the completion of his contract this July 10.
MIA launches Competency Framework for Finance Function in PIEs
KUALA LUMPUR, June 13 (Bernama) - Malaysian Institute of Accountants (MIA) today launched the 'Competency Framework for Finance Functions in Public Interest Entities' (PIEs) to guide chief financial officers (CFOs) and finance professionals on enhancing financial systems and quality of people in their organisations.
Franchisees to explore franchise venture industry at MIRF
KUALA LUMPUR, June 13 (BERNAMA) — The Malaysia International Retail and Franchise (MIRF) exhibition will be a platform for franchisees to explore the franchise venture industry, while businesses showcase their established brand names.
Bursa chairman urges CFOs to be brave in raising ''red flags''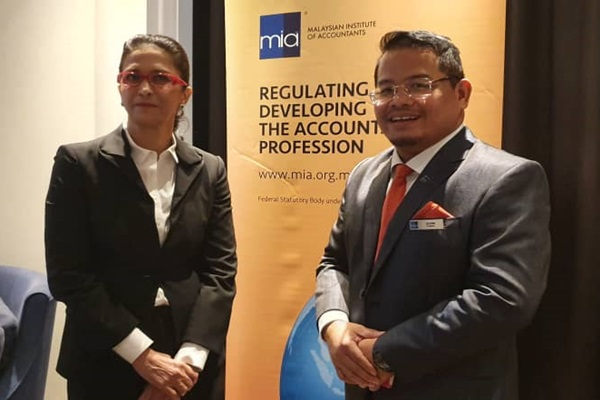 KUALA LUMPUR, June 13 (Bernama) -- Chief financial officers (CFOs) should be brave enough to voice out about any wrongdoings in the company, Bursa Malaysia Bhd chairman Datuk Shireen Ann Zaharah Muhiudeen said today.