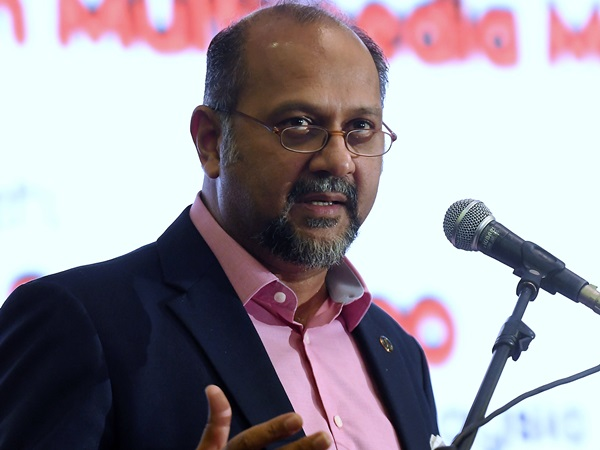 KUALA LUMPUR, Dec 7 (Bernama) -- Companies and businesses can no longer reap the same yields in the current digital revolution age as in previous decades if they continue to rely on capital labour as productivity levers, says Communications and Multimedia Minister Gobind Singh Deo.
He said the shift from business as usual to business unusual was triggered due to the digital revolution, where countries such as Estonia, South Korea and Singapore managed to improve participation and uplift their people significantly on the global digital platform.
"We have not been able to achieve that level of results. We need to run faster than our competitors. It is like a marathon, while we pace ourselves, we still need to be several steps faster or we will be consistently behind," he said at the Axiata's 10th anniversary celebration here today.
The minister lauded Axiata for the steps taken to invest in the future and planning for it by consistently investing in high-quality world-class infrastructure in all of its markets.
"Axiata has also taken the initiative to improve cyber security capabilities and investing in a digital services company to enable new technology, application programming interface and analytics," he said.
Gobind said similar to the situation where call minutes and SMS were no longer core to telecommunications business strategies, today, digital telecommunications, financial services and enterprise have taken centre stage.
"Companies and businesses need to quickly adapt and embrace the digital revolution in order to further enhance competitiveness to achieve success.
"By 2022, we envisage that 70 per cent of all schools, government offices, hospitals, clinics, police and fire stations will be served by fibre networks," he said.
Gobind said this would be a two-fold approach to ensure that the government would be able to serve people using digital solutions and also to push fibre connectivity into the communities.
"A digital revolution also calls for new ways of managing strategic talents. Ten years ago, no one would have guessed how much an app developer would be in demand today, or what unicorn is besides a 'horse with a horn'. Today, we are training our children for jobs that do not even exist yet.
"We want our country to be one that cares about the well-being, safety, security and prosperity of each and all of our citizens. The Internet and access to technology are the key enablers and catalysts for this vision," he added.
-- BERNAMA