FEATURES News List
Fikirlah: Viable Solutions Needed To Overcome Drug Abuse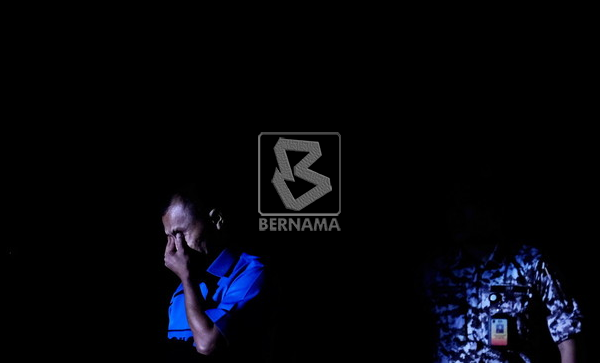 By Kurniawati Kamarudin
KUALA LUMPUR (Bernama) -- On Aug 15, the National Anti-Drugs Agency of Malaysia (AADK) received a new 'boss'.
There was nothing extraordinary about the appointment of Bukit Aman's Internal Security and Public Order director Datuk Seri Zulkifli Abdullah as AADK director-general.
This is because previously top police officers like former Inspector-General of Police the late Tan Sri Mohd Bakri Omar and former Bukit Aman Criminal Investigation Department director the late Datuk Seri Salleh Mat Som had also headed the anti-drug agency.
Certainly, high expectations will be set for AADK's newly-appointed director-general, particularly with regard to how he would address the drug abuse problem in this country.
Since its inception, the AADK's main role has been to fight the drug menace which has been declared as this country's number one enemy.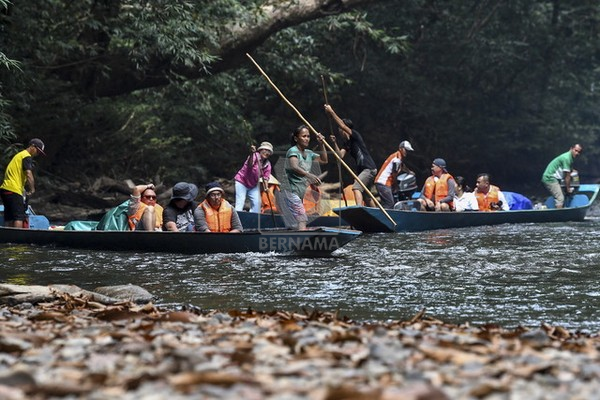 By Sakini Mohd Said
JULAU (Bernama) -- The blazing morning sun beat down on us mercilessly as we waited at the jetty at Pangkalan Entabai for the boat to ferry us to the Anthony Bau Longhouse, located in a village at the upstream stretch of Sungai Mujok, here.
This writer and a group of fellow journalists, who had recently participated in a mobile clinic mission organised by UMW Corporation Sdn Bhd in collaboration with Mercy Malaysia (Malaysian Medical Relief Society), were expecting a comfortable boat, complete with a hood or canopy, to take them on the five-hour journey to the longhouse at Nanga Sugai in Rantau Tapang, Mujok, which is about 120 kilometres from the nearest town of Sibu.
To our consternation, our mode of transportation turned out to be a 9.75-metre-long 'sampan' equipped with a 15-horsepower engine, which could fit only five people and had nothing to shelter them from the searing heat.
However, whatever anxiety or discomfort we had felt earlier disappeared when we listened to the chirping of birds and started to feast our eyes on the swathes of rainforest through which the river flowed.
Delhi Diary: "Fugitive" Billionaire Ignites War Of Words In India
By Shakir Husain
NEW DELHI (Bernama) -- A "fugitive" billionaire has ignited a war of words in India after saying he met the country's finance minister before leaving in March 2016.
Vijay Mallya, now living in Britain, was a politically influential Indian tycoon who controlled a huge alcohol business and the defunct Kingfisher Airlines.
The Indian government is seeking his return while local banks are trying to recover about US$1 billion from the 62-year-old businessman.
Appearing before a London court recently in connection with his extradition case, Mallya made some remarks which potential impact he may not have realised.
"I left because I had a scheduled meeting in Geneva. I met the finance minister before I left, repeated my offer to settle with the banks. That is the truth," Mallya told the media when asked if he was "tipped off" to leave India.
Monsoon Brings Giant Prawn Bounty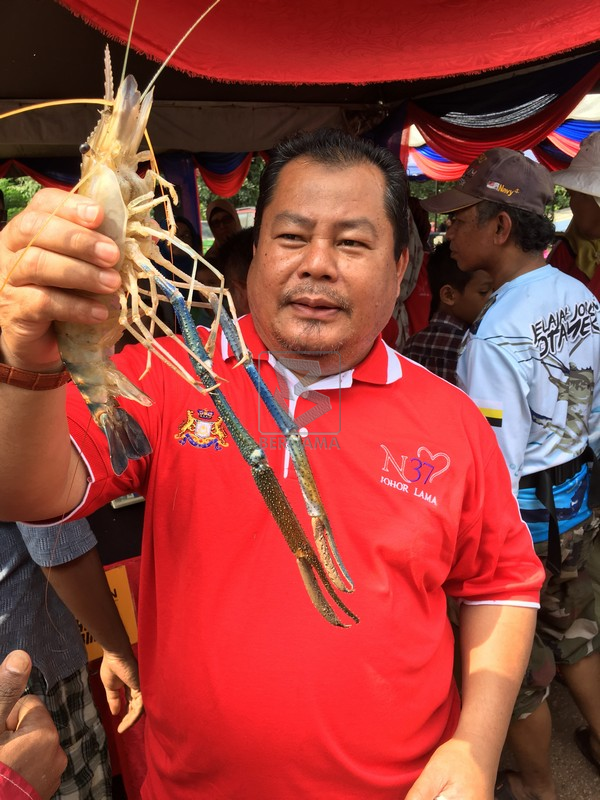 By Remar Nordin
KOTA TINGGI (Bernama) --Not all fishermen will lose their income during the monsoon season.
The fishermen at Kampung Makam have another source of income to turn to during the season – and it is a lucrative one at that.
The village is located in the middle of the Kota Tinggi town. It is a favourite fishing destination for avid anglers as the Johor River runs by the village.
September is a much-awaited time for fishermen and anglers because it is when the southwest monsoon comes to an end. As the transitional monsoon period draws near, heavy rainfall will ensue, bringing to the river a higher population of giant freshwater prawn.
"Giant river prawns are plentiful at this time and a fisherman can earn up to RM200 a day in sales," said the chairman of the Kampung Makam fisherman group Abd Rahim Sampir.
'Tanah Akhirku' Borne Out of Campus Unity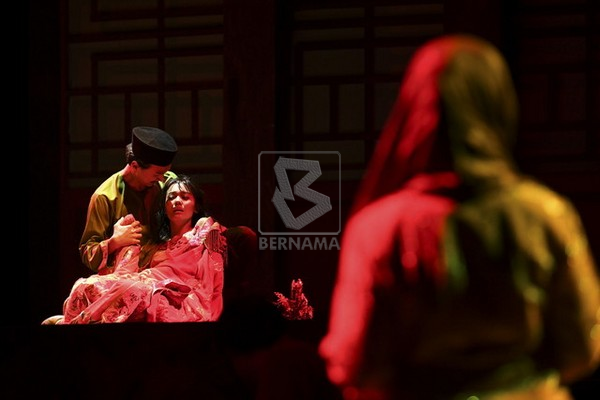 By Soon Li Wei
KUALA LUMPUR (Bernama) -- Every time Lim Mei Fen hears the patriotic song Warisan by the late Datuk Sudirman Arshad, she cannot help but tear up.
The 31-year-old has spent an inordinate amount of time delving into the meaning behind the lyrics of the song. This was because for the last four years, she has made it part of her 'homework' to learn the song as well as a few other Malay songs in an effort to improve her mastery of the Malay language.
"I didn't use to be fluent in Bahasa Malaysia. When I was given the role of Puteri Hang Li Po in the theatre performance "Takhta 3 Ratu' four years ago, I could only read the script without fully understanding it.
"So I worked at improving my Bahasa Malaysia by speaking and listening to Malay songs. When I finally comprehended the meaning behind Warisan, I could not help but be moved to tears. It made me grateful to be born Malaysian," she told Bernama.
As a final year student at the National Academy of Arts Culture and Heritage (Aswara)'s Faculty of Theatre, Lim found living among the multiracial campus community has taught her a lot about the meaning of unity.
Relaying News Through 'Wayang Pacak'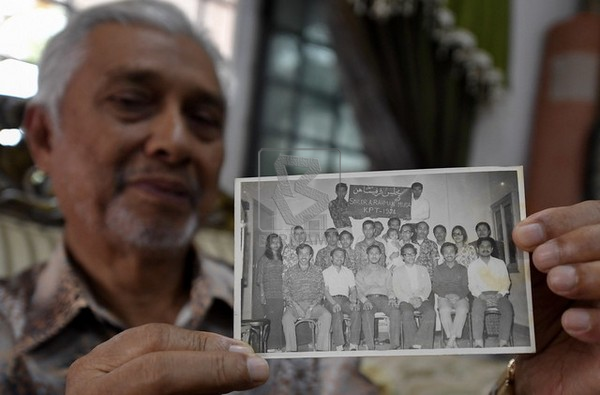 Kamaliza Kamaruddin
KEMAMAN (Bernama) -- It happened over 61 years ago, but Yusof Mohd Yatim can still recall the excitement of 'wayang pacak' (outdoor movie screening) night.
The 73-year-old former retired teacher said that wayang pacak used to be an important medium for disseminating information to the public, back in the day.
He remembers how it was used to address national concerns in 1957.
"I was only 12 at the time, but I was already aware about the worry of those around me over Malaya's ability to form a new government once we gain independence from the British," he said.
Yusof was born in Kampung Kemasik, some 29km away from Chukai, the capital of Kemaman district.
The then Alliance Party leader Tunku Abdul Rahman Putra Al Haj, who later became the first Prime Minister of Malaysia, managed to allay their fears by using several information dissemination media such as radio, newspapers as well as wayang pacak.
The Men Who Laboured For The Oath Stone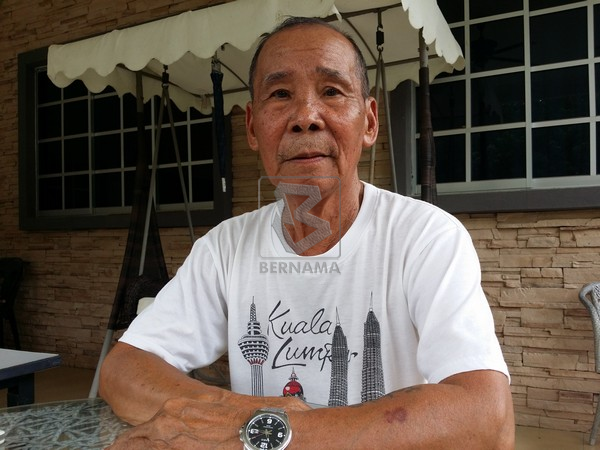 By Mohamad Khairy Abdullah
KENINGAU (Bernama) -- John Rikimin Sukah believes that the history of the Keningau Oath Stone needs to be rewritten.
The 77-year-old claims that there are discrepancies in current records about the monument, based on his first-hand knowledge as one of the four Dusun men from Kampung Kukup Senagang involved in preparing the slab of stone that would be used to mark an important event in Malaysian history.
The stone was erected to commemorate the terms in which the former British Crown Colony of North Borneo joined the former colony of Sarawak and the other states of the Federation of Malaya to form Malaysia.
John said that the stone was retrieved from Sungai Mosolog Senagang and not Sungai Pegalan, as was currently recorded in history.
"I just want history to record the truth and for people to acknowledge and appreciate the effort that went into the formation of Malaysia," he said.