FEATURES News List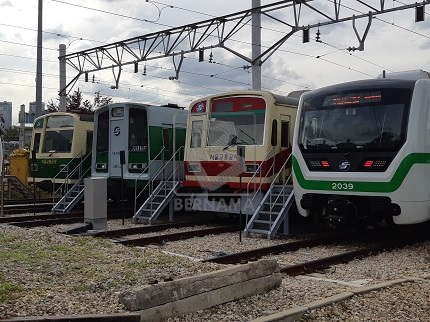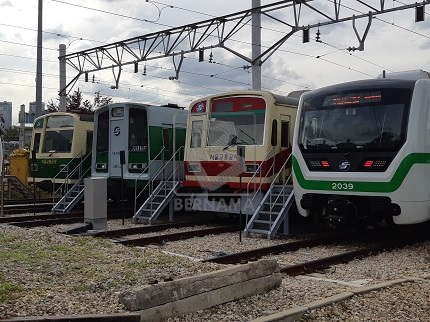 1d ago
Fikirlah: Reform The Way We Use Public Toilets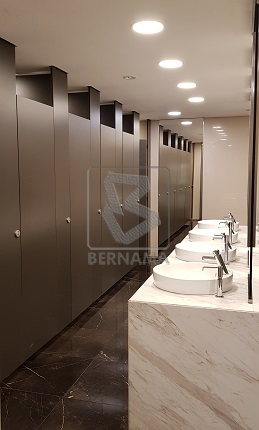 By Adnan Jahaya
KANGAR (Bernama) -- Imagine you are in a public place, when you feel the sudden and very urgent call of nature.
For many Malaysians, this can be one of their worst nightmares. Our public toilets are notoriously known to be smelly, filthy, wet and disgusting.
As such, many would try their best to "hold it in" no matter how much they need to "go" – at least until they get home or to a facility deemed cleaner.
Waste Management Should Not Remain A Conference Topic
By Ravindran Raman Kutty
In this write-up by Ravindran Raman Kutty, an award-winning communications practitioner and a fellow of the Institute of Public Relations Malaysia, he talks about waste management.
KUALA LUMPUR (Bernama) -- Waste management is about the quality of life. It is about clean air, water and environment.
"Though you don't see what you dump, it will come and haunt you one of these days. If not you, it will taunt your children..." so said Antonis Mavropoulos, president of International Solid Waste Association (ISWA), at the ISWA World Congress that was held at the Kuala Lumpur Convention Centre, here, from Oct 22 to 25.
The congress was jointly organised by ISWA and the Waste Management Association of Malaysia. About 1,600 delegates from over 60 countries participated in the congress, where they exchanged ideas and opinions to advance scientific and technical knowledge for sustainable solid waste management.
Fisherwoman, 64, Still Going Strong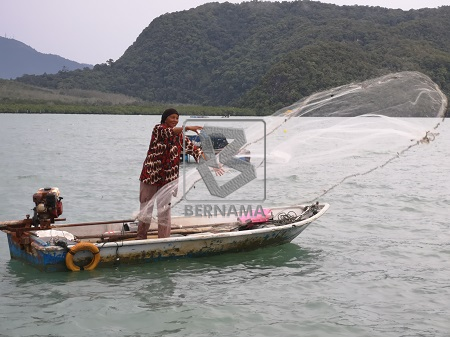 By Hamdan Ismail
LANGKAWI (Bernama) -- Scores of people await the return of 'Mak Cik Udang' (literally: the prawn auntie) from sea at the jetty of Kampung Bagan Nyior, every day.
Kamariah Hassan, 64, is the only fisherwoman in Pulau Dayang Bunting, where the village is located. She is known as Mak Cik Udang because her main catch is prawns.
One of her regular customers, Ahmad Fauzi Ibrahim, 42, even places "bookings" before she goes out to sea.
"I come all the way from the big island (Langkawi) just to buy her prawns because they are really fresh," he said.
Temple in Kerala Firm on Keeping Women Out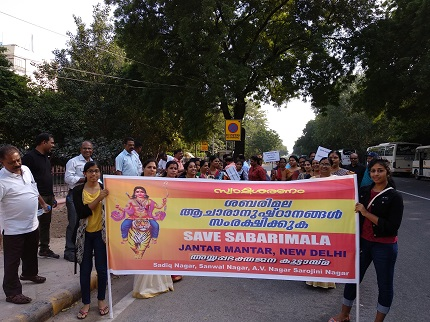 By Shakir Husain
NEW DELHI (Bernama) -- A famous temple in India's Kerala state told news organisations not to send women journalists to cover the row over a ban on the entry of female devotees of menstrual age.
The Sabarimala Temple last month witnessed unruly protests by hardline groups defying a recent Supreme Court order, which allowed women of all ages to enter the Hindu shrine dedicated to Lord Ayyappan, considered a celibate deity.
Some women journalists were attacked during the protests as they covered the controversy.
Kazakhstan Racing Towards Developed Nation Status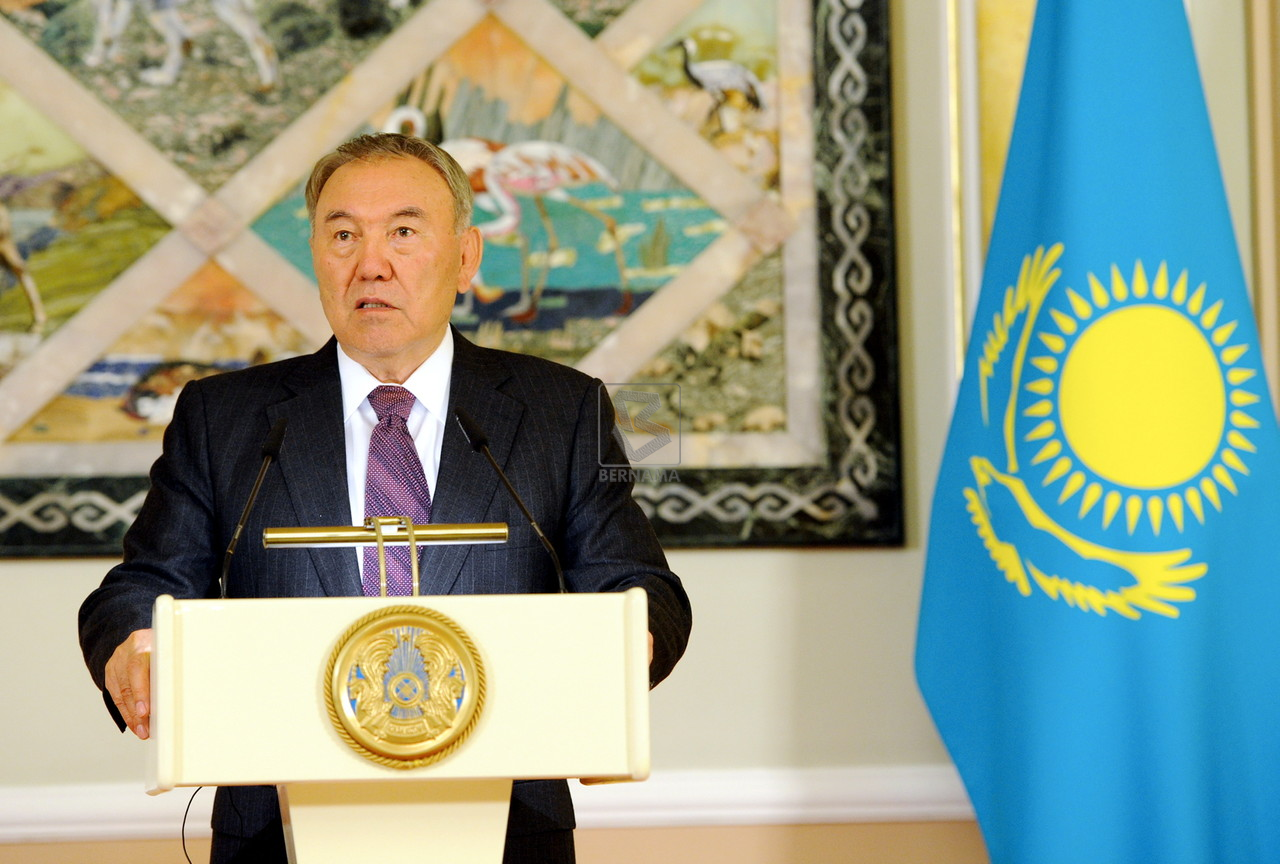 By Sakina Mohamed
KUALA LUMPUR (Bernama) -- Kazakhstan, in its bid to become one of the 30 developed countries in the world by 2050, is looking into developing economic competition by getting utilities tariffs and natural monopolies under control.
Tariff setting and spending of consumers' money were still not transparent in the field of utilities and regulation of natural monopolies, said its president Nursultan Nazarbayev during the recent state address, "Growth of Kazakhstan's Welfare: Increasing Income and Living Standards".
"We lack the efficient monitoring and control over investment obligations of monopolies.
Stepping Up Efforts To Improve Mental Well-being of Malaysians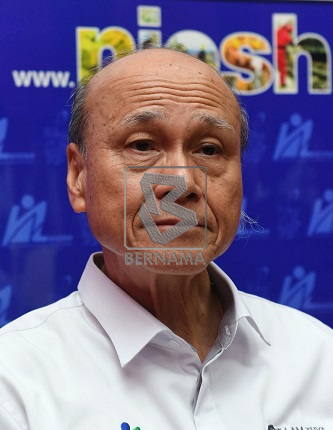 By Nur-ul Afida Kamaludin
The prevalence of mental health issues in this country is certainly a cause for concern and in some instances, it has even led to death. It is most unfortunate that such a serious matter is being treated lightly and this state of affairs can be attributed to lack of awareness and knowledge among the public.
This last of four articles takes a look at the reality of mental health issues in Malaysia.
KUALA LUMPUR (Bernama) -- Unlike other illnesses that can be cured with the right medication, the treatment for mental health problems encompasses a host of aspects as it needs a more holistic approach.
Mental health campaigns and programmes deserve to be given more consideration, recognition, attention and financial assistance in order to create a society that is liberated from problems that have the capacity to wreak havoc on the minds and psyche of individuals.
The question is, however, whether these measures are sufficient or if other avenues have to be explored to check the rising statistics pertaining to mental health cases.
Local experts have urged the government to develop an index to measure the psychological well-being of the people, in particular, the workforce, and establish a Mental Health Institute that can serve as a one-stop centre to carry out research and treat people afflicted by mental illness.
Targeted Subsidies Fulfil Needs of B40 Group
By Erda Khursyiah Basir
KUALA LUMPUR (Bernama) -- Whenever the cost of living rises, the bottom 40 percent of income earners (B40), whose monthly household income fall below RM3,860, are always the first to feel the pinch of hardship.
While initiatives outlined in Budget 2019 that are aimed at easing the cost of living for the B40 have received positive feedback from the public, it is hoped that the government will take the necessary measures to ensure that the proposed subsidies benefit the targeted groups.
Shazlina Shahidan, 41, a member of Rela (Jabatan Sukarelawan Malaysia or Volunteers Department of Malaysia), urged the government to monitor the implementation of the initiatives targeted at the B40 group and screen the recipients as well to ensure that only the deserving ones get them.