FEATURES News List
Is "Alternative Cigarette" the Solution?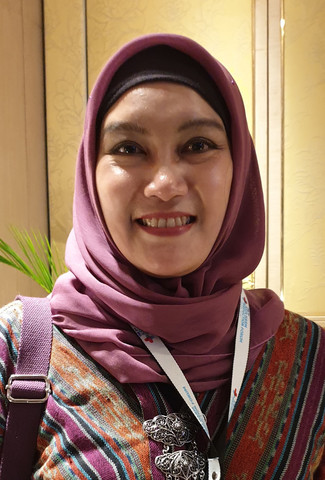 By Sakini Mohd Said
MANILA (Bernama) -- The government's stricter anti-smoking policies that will be enforced next year may have brought a collective sigh of relief from the victims of second hand smoke.
Smokers, however, have cried foul and called the move "unfair".
It has been proven through countless scientific research, government data and irrefutable evidence from health organisations and agencies worldwide that smoking has far-reaching consequences. Despite that, there are still those who adamantly fight for the "rights of the smokers".
Fireman Turns Burning Passion into Business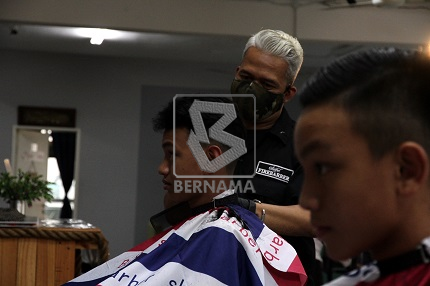 By Syaza Syafiqah Sapudin
JOHOR BAHRU (Bernama) -- Mohd Saifulizam Mohd Salleh has been a firefighter for 23 years. However, putting out fires and rescuing victims are not the only things he do for a living.
The 45-year-old is also a skilled barber. In fact, he even has his very own shop. "The Fire Barbershop" was opened in Bandar Baru Uda in May 2017.
He first learned barbering in 1996. It became a passion and skill that he decided to hone to supplement his income as a firefighter.
By Ravindran Raman Kutty
The writer Ravindran Raman Kutty is an award-winning communications practitioner and a fellow of the Institute of Public Relations Malaysia.
KUALA LUMPUR (Bernama) -- When we purchase a car, we are duly reminded of the importance of servicing the vehicle after completing the first 1,000 kilometres. The second service is due after completing the next 5,000km, following which the car has to be serviced every 10,000km.
This is to ensure the car is well maintained and can be driven problem-free.
Likewise, when a baby is born, there are several inoculations that the baby must endure to lead a safe and secure life. These two are simple examples to highlight the importance of maintenance.
Respect copyrights, say no to fake goods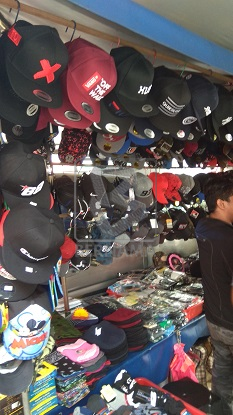 By Muhamad Basir Roslan
KUALA LUMPUR (Bernama) -- Malaysia is known to locals and foreign tourists alike as a shopping heaven, especially for buying branding goods.
Such stores can be found almost anywhere in Malaysia, but be wary. Some of these bussinesses do not have valid business licenses. In addition to that, they are also selling counterfeit products.
This article will discuss why there is a sizeable market for counterfeit goods in Malaysia and ways to overcome the problem.
Penang focused on preventing floods
By Nur Adila Abdul Wahab
GEORGE TOWN (Bernama) -- When the sky darkens and thunder starts rumbling in a distance, that would be a cue for most people to get their sun-dried laundry inside.
In Penang, however, the first sign of a drizzle may bring many to a mad dash to move their vehicle and belongings to higher ground.
Flash floods have become so common in Penang that a few hours of heavy rain would almost certainly cause a flood, particularly in the north-eastern region of the state.
Dishing out budget meals under a tree in bangsar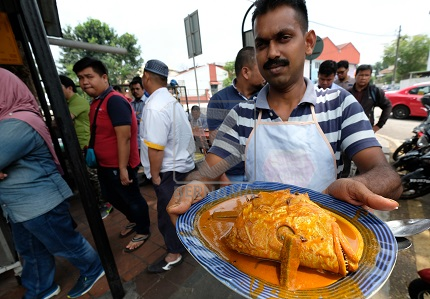 By Azman Firdaus Azizan
KUALA LUMPUR (Bernama) -- Just RM4.50 for a plate of rice and a piece of fried chicken or 'ikan cencaru' served with bean sprouts and topped with gravy, as well as a glass of iced black tea to wash the meal down.
That too at a fish head curry stall located under a tree in the prime Lucky Garden area in Bangsar.
Lest one thinks this 'economy' meal is inferior in quality and taste, head to Bangsar Fish Head Corner. Seeing people of all walks of life, including tourists, queuing up patiently to place their orders easily testifies the owner's cooking skills.
Gardening a healthy and rewarding hobby
By Ravindran Raman Kutty
KUALA LUMPUR (Bernama ) -- Hobbies are extremely interesting and beneficial to everyone. I, too, have had several hobbies but I must thank my mother for insisting that I plant some banana trees in front of her house because gardening ended up being my newfound hobby.
Clearing the land to plant the banana trees was extremely challenging as it was full of thick undergrowth sandwiched between huge trees. The soil was filled with huge crusher run stones, with the roots of the trees twirled around them.
With the help of two workers, I dug seven holes on the ground. The next task was sourcing for the banana saplings, which I managed to get with my brother's help, and planting them.