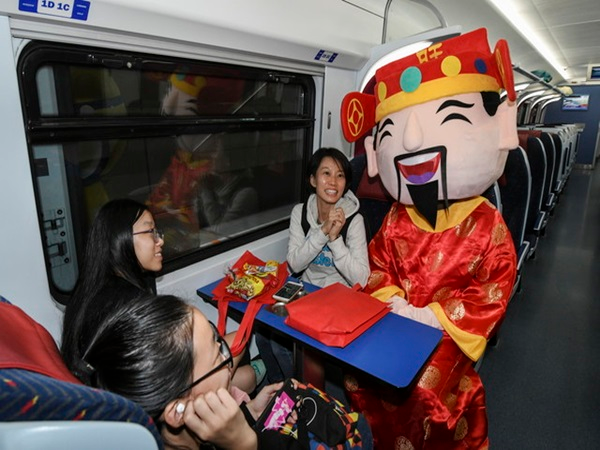 KUALA LUMPUR, Jan 12 (Bernama) -- In conjunction with the upcoming Chinese New Year celebration, the Keretapi Tanah Melayu Berhad (KTMB) will provide four additional Electric Train Services (ETS) trains for the KL Sentral-Ipoh and KL Sentral-Butterworth routes.

According to KTMB's statement today, the trains were scheduled to operate from Feb 1 to 4 and from Feb 7 to 10, in order to meet the passengers' demand and to facilitate transportation to the public to celebrate the holiday with families in their hometown.

"Tickets for the additional train services will go on sale from 8.30am on Jan 14 (Monday)," the statement said.
.....