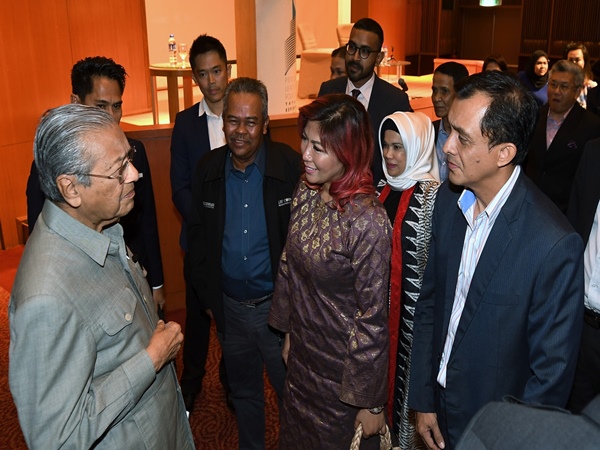 PUTRAJAYA, July 26 (Bernama) -- Creative industries in Malaysia like filmmaking, drama production and animation have export potential if the end products are works of quality, said Prime Minister Tun Dr Mahathir Mohamad.
For this, he said the industry players must understand what overseas markets want in order to ensure their products gain acceptance and not just rely on the local market alone.
"Korean and Hindustani films are popular. If want to make films that can be shown overseas, we must know their tastes.
"The government can help a bit like in promotions but in the end it will be the quality of the films that will determine if they can be accepted in foreign countries," he said at a dialogue with local entertainment industry players at the Perdana Leadership Foundation here today.
Among those who attended the dialogue were Datuk Jamal Abdillah, Rozita Che Wan, Datuk Shuhaimi Baba, Michael Ang, Fauziah Ahmad Daud, Datuk Yusof Haslam, Datuk Norman Abdul Halim and representatives from the Malaysian Film Producers Association.....