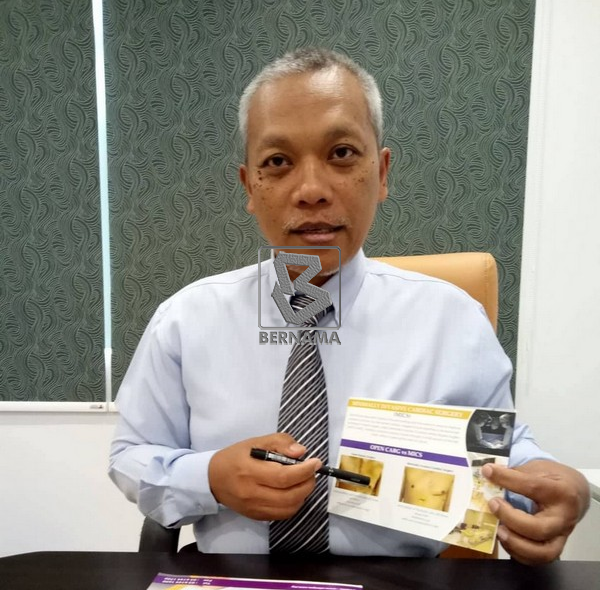 Prof Dr Mohd Zamrin Dimon, a Consultant Cardiothoracic Surgeon at Universiti Teknologi MARA (UiTM) Private Specialist Centre (UPSC), says that the off-pump bypass surgery technique is a minimally invasive option and reduces trauma, pain, post-operative risks, as well as recovery time.
From Erda Khursyiah Basir
By Erda Khursyiah Basir
KUALA LUMPUR (Bernama) -- A coronary artery bypass surgery is done to restore blood flow to the heart, but it is usually performed when the heart is stopped.
This is because the heart has to be opened for the surgery, so it needs to be still for the operation. The heart's pumping action will instead be taken over by the heart-lung (cardiopulmonary bypass) machine, which adds oxygen to the blood.
Although the surgery is considered a common one, an open-heart surgery comes with risks of complications during or following the procedure. That is why until today, the medical community is still debating the safety of the procedure.....