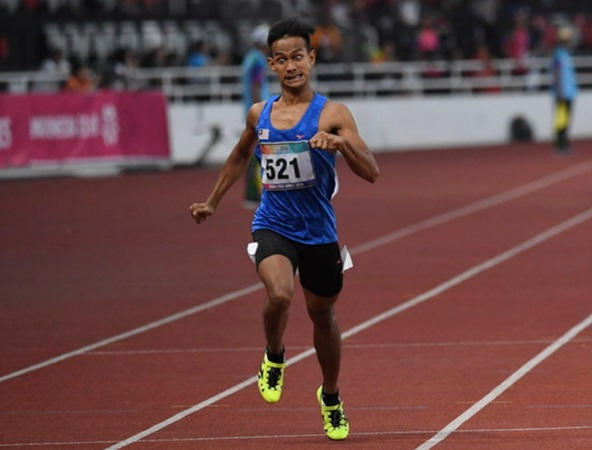 Mohamad Ridzuan Mohamad Puzi
KUALA LUMPUR, Oct 11 (Bernama) – Thanks to the prayers of his father, who is performing the umrah, sports athlete Mohamad Ridzuan Mohamad Puzi achieved double success by winning two gold medals at the 2018 Asian Para Games in Jakarta, Indonesia.
His father, Mohamad Puzi Mat Isa, when contacted by Bernama via the Whatsapp application, said he unceasingly prayed for his beloved son to be given extraordinary strength to run and create the best results for himself and the country.
Mohamad Puzi, 58, who was with his wife Lailah Salleh, 50, in performing the umrah, expressed his gratitude for the gold medal and new world record in the T36 100m event.....