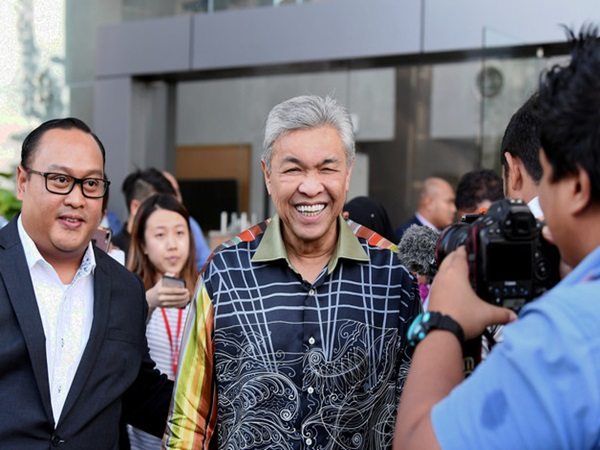 PUTRAJAYA, Oct 11 (Bernama) — UMNO president Datuk Seri Dr Ahmad Zahid Hamidi will again go to the Malaysian Anti-Corruption Commission (MACC) here tomorrow to give statements for the fifth time to assist in the investigation into the fund of a foundation.
Ahmad Zahid, who was the former Deputy Prime Minister, said he would come much earlier to give the statement.
"Tomorrow I will come again, probably much earlier at about 9 am.
"I thank the friends from the media who had taken the trouble to wait from morning, and I deeply appreciate the loyalty of friends from the media for covering the case," he told reporters after having completed giving his statement for almost nine hours today.
Ahmad Zahid, who was also a former Home Minister, arrived at 9.15 am today and left the premises at about 6.10 pm.....