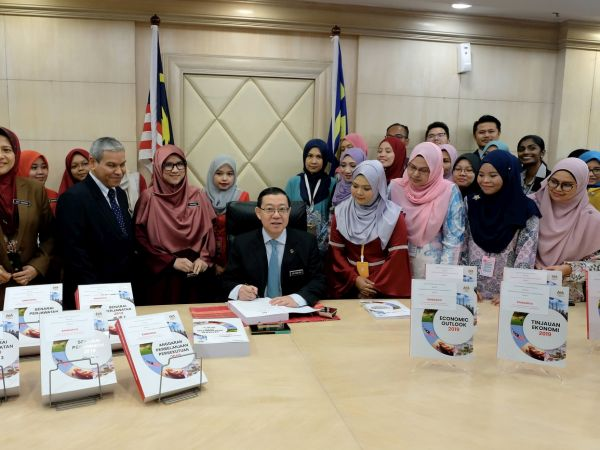 PUTRAJAYA, Nov 1 (Bernama) -- The book on the country's Economic Survey 2019 and Economic Outlook 2019 will be on sale at Percetakan Nasional Malaysia Bhd, Jalan Chan Sow Lin, Kuala Lumpur from 5pm tomorrow.
The Ministry of Finance (MoF), in a statement today, said the book could also be bought during office hours on everyday from Monday to Friday, as well as, could be subscribed in the form of an eBook via http://www.pnmb2u.com/.
The MoF said the public could buy the book at the price of RM60 per copy and/or an eBook at RM5 per copy for referencing in reports.
-- BERNAMA