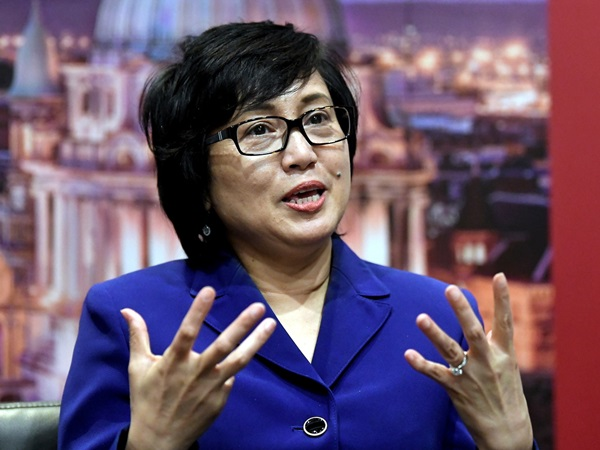 Datuk Yasmin Mahmood
KUALA LUMPUR, Dec 6 (Bernama) – Malaysia Digital Economy Corporation (MDEC) Chief Executive Officer (CEO) Datuk Yasmin Mahmood has resigned after serving slightly over four years.
"It is with a heavy heart that I am tendering my resignation as CEO of MDEC to pursue a role with a tech venture in Jakarta," she said in a statement released by MDEC.
She is relinquishing her position as CEO, and all other positions within MDEC effective Jan 15, 2019.
Thanking Yasmin for her stewardship in leading MDEC, which she joined as CEO on Sept 15, 2014, Minister of Communications and Multimedia Gobind Singh Deo was quoted saying in the statement that the CEO's passion, commitment and energy in seeing things through to the very end had benefited Malaysia throughout the years.
Acting MDEC Chairman Datuk Mathialakan Chelliah also said: "Datuk Yasmin has been a very strong and an engaged visionary leader at MDEC. Her ability to drive outcome-focused initiatives at a national scale is unparalleled.
"We are extremely grateful for her tireless efforts in serving the nation the last few years and are indeed saddened that she will be leaving MDEC."
Under Yasmin's leadership, MDEC embarked and participated in, among others, nation-building projects such as the Digital Free Trade Zone to encourage the Malaysian small-medium enterprise (SME) community to embrace eCommerce, brought in foreign direct investments into Malaysia, nurtured the Malaysian technology system including startups and local companies to world-class levels.
-- BERNAMA