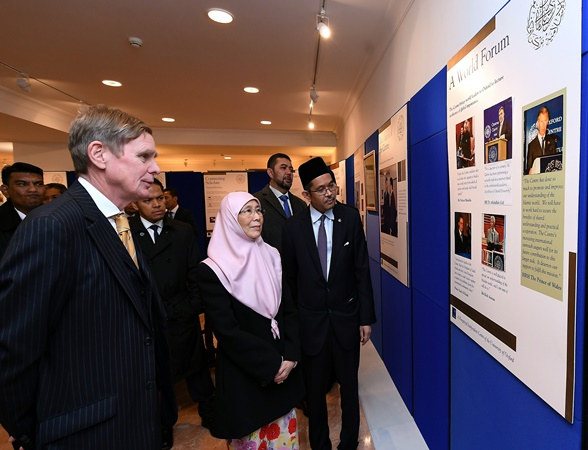 From Harlina Samson
LONDON, Dec 6 (Bernama) -- Malaysian Deputy Prime Minister Datuk Seri Dr Wan Azizah Wan Ismail, Thursday visited the Oxford Centre for Islamic Studies (OCIS), an independent centre of the oxford university, 83 kilometres from here.
On hand to receive her upon arrival at the centre were Richard Makepeace, Registrar of the centre and Fellow at St Cross College and Datuk Dr Afifi Al-Akiti, KFAS Fellow in Islamic Studies OCIS and Dr Basil A. J. Mustafa, Senior Bursar and Nelson Mandela Fellow in Educational Studies OCIS.
Dr Wan Azizah spent about an hour touring the centre, which was established in 1985, that contributes to the multi-disciplinary and cross-disciplinary study of the Islamic world.
During her visit, the deputy prime minister was accompanied by Deputy Foreign Minister Senator Datuk Marzuki Yahya and Malaysian High Commission Charge d'Affaires ad interim Mohd Suhaimi Jaafar and other government officials.
Dr Wan Azizah, who arrived in London yesterday for a three-day official visit, later attended a luncheon discussion with scholars at the centre.
This is her maiden visit to United Kingdom since being appointed to the Malaysian cabinet on May 21 following Pakatan Harapan's victory in the country's 14th general election.
-- BERNAMA