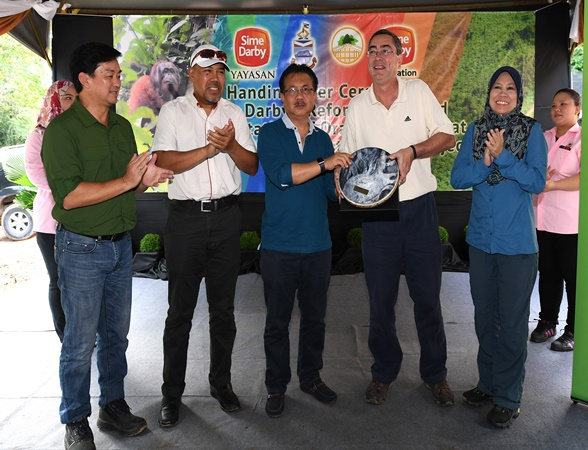 LAHAD DATU, Dec 7 (Bernama) -- Sabah Forestry Department (SFD) is looking forward to have more collaboration on conservation project with both Yayasan Sime Darby (YSD) and Sime Darby Plantation (SDP) Berhad after the success of the 10-year project to reforest and rehabilitate orangutan habitat in Bukit Piton Forest Reserve here.
Forest chief conservator, Datuk Mashor Mohd Jaini said both YSB and SDP showed great determination to rescue the orangutans by rehabilitating about 5,400 hectares of degraded forests as habitat.
"To date, about 387 individual of orangutans are found within this forest reserve compare to 172 individuals (in the past 10 years).....