LANGKAWI, Feb 11 (Bernama) -- A total of 31 nations have confirmed their participation in the Langkawi International Maritime and Aerospace Exhibition 2019 (LIMA'19).
Defence Minister Mohamad Sabu said the ministry expects the number of participating nations to increase from time to time.
He said 12 nations have confirmed their participation in country pavilions, namely Australia, Belarus, China, France, Germany, Japan, Russia, Slovakia, Turkey, Ukraine, United Kingdom and America.
"Turkey which is known for its defence industry has the biggest pavilion in LIMA'19, measuring 730 square metres, followed by Russia with 697 square metres," he said in his speech in a ceremony to recognise LIMA'19 sponsors here today.
Also present was Minister of International Trade and Industry Datuk Darell Leiking, Deputy Transport Minister Datuk Kamaruddin Jaafar and Air Force chief General Tan Sri Affendi Buang.
Commenting further, Mohamad said LIMA'19 was targeting 60 per cent defence and 40 per cent commercial content.
He said to date, bookings for exhibition space had reached 109 per cent of the total area of 11,037 square metres.
"354 local and international defence and commercial companies have confirmed their participation in LIMA'19. This includes 51 per cent or 181 local companies while the remaining 49 per cent or 173 are by international companies," he said.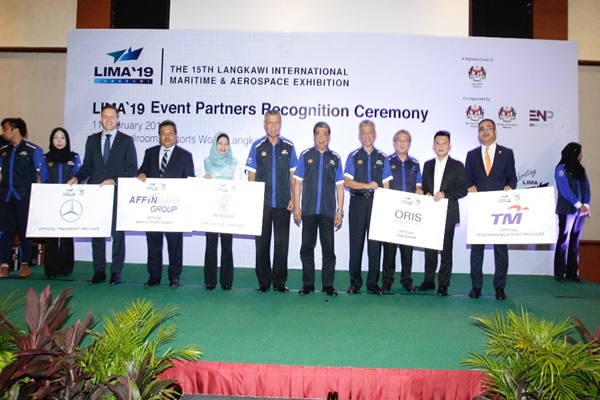 Mohamad also said the yacht Equanimity will not be put on display during LIMA'19.
-- BERNAMA