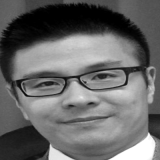 SIBU, Feb 12 (Bernama) -- Datuk Andrew Wong Kee Yew, the former deputy chairman of the Sibu Municipal Council who died on Sunday, had suffered a haemorrhage on the left side of the brain, according to the police.

Sibu District Police chief ACP Stanley Jonathan Ringgit, when contacted today, said this was gathered during the post-mortem conducted at the Sibu Hospital yesterday.

He also said that there was bleeding in the aesophagus (food pipe) and stomach.
.....