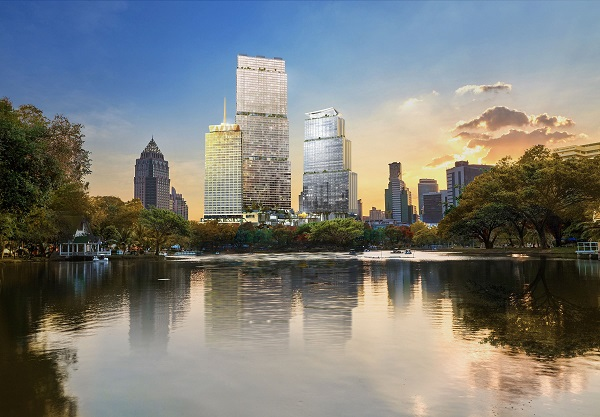 BANGKOK, Thailand, April 9 (Bernama) --

- Unique mixed-use project, developed under the concept 'Here for Bangkok' set to be a junction to connect 4 key areas of Bangkok
- Located at Bangkok's core CBD that features 4 world-class elements: hotel, residences, shopping complex and office tower together with a large green space, delivering value for the broader community.
- Includes 'Dusit Residences' and 'Dusit Parkside' as part of a residential tower providing panoramic views of Lumpini Park and the Bangkok cityscape.

Dusit Thani Public Company Limited, one of Thailand's foremost hotel and property development companies with 70 years of expertise, and Central Pattana Public Company Limited (CPN), Thailand's largest and most diversified property developer for 40 years of expertise, have officially revealed a new creation of their historic collaboration to create a new city landmark and transform a major Silom-Rama4 intersection to become the prime core of the CBD ("Super Core CBD") to link 4 key areas of Bangkok with a one-of-a-kind mixed-use project, called 'Dusit Central Park', developed under the concept 'Here for Bangkok' to create a new way to live the metropolis life and to bring Bangkok to another level as one of the world's best cities. The project is expected to be completed in 2024.






For the full text, click
here