PUTRAJAYA, April 18 (Bernama) -- The operations of the Penang Road Transport Department (RTD) is not affected with the detentions of 24 state enforcement personnel by the Malaysian Anti-Corruption Commission (MACC), said RTD director-general Datuk Seri Shaharuddin Khalid.
He said the Penang RTD had been directed to conduct operations as normal with the back ups of the Kedah and Perak RTD to fill the vacancies.
''I want all in the north zones to co-operate and do not regard this as a burden to RTD. We do not RTD to be seen as paralysed with the detentions,'' he told a media conference on the detentions, here today.
Shaharuddin said that the measure was taken to ensure the RTD's revenue collection for this year of RM4.3 billion was not affected since Penang was among the highest contributors with an average RM155 million collected a year.
In terms of staff strength, he said 139 of the overall 457 personnel at the Penang RTD were enforcement personnel who were involved in operations.
On the action of the department on the 24 personnel involved, he said they would be suspended for two months after they were freed from remand as was stipulated under Regulation 43 of the Public Officers (Conduct and Discipline) Regulation 1993
''The suspension is ensure they are not at their place of work during the investigation process. Then we will wait for the subsequent process.
''In brief, internal action is not apt until the action by the MACC is completed,'' he said.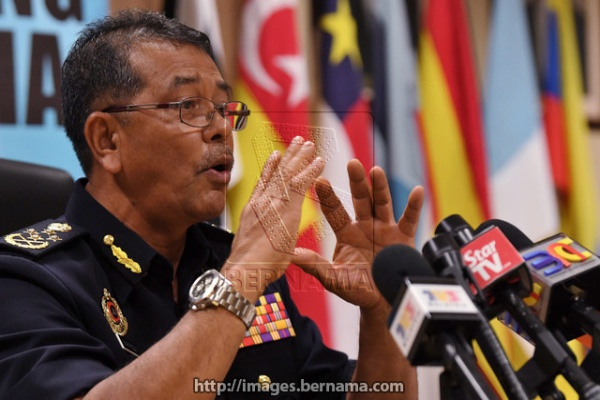 Datuk Seri Shaharuddin Khalid
He also stressed that the activity of the 24 enforcement personnel did not reflect the image of the overall 8,000 personnel and officers of RTD nationwide.
''There is no compromise on the issue of integrity and corruption. If there is any arrest or investigation by MACC or other enforcement agencies, we will not defend them. We will help in the investigation,'' he said.
Yesterday, the George Town Magistrate's court issued a seven day remand on 30 individuals including 24 RTD enforcement personnel to help in an MACC's investigation on suspicion of involvement in corruptions to protect lorry drivers who perpetrated traffic offences in Penang.
Media reports prior to this mentioned that the 19 to 32nd grade RTD enforcement personnel were believed to have received between RM10,000 and RM32,000 monthly to prompt them from taking action against the lorry drivers concerned and to divulge operation information of the RTD.
The group of protected lorries were also reported to be supplied with a special sticker each by the 'tontos' to ensure they were easily identified and free from enforcement actions.
Investigation was being conducted under Section 17(a) of the MACC Act 2009.
-- BERNAMA