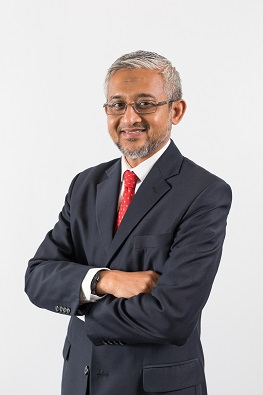 Caption: InvestKL Acting CEO-Muhammad Azmi Zulkifli
KUALA LUMPUR, June 13 (Bernama) -- InvestKL Chief Executive, Datuk Zainal Amanshah, will step down from his position as CEO upon the completion of his contract on 10 July, 2019. He was appointed the first CEO in 2011 and will have served a full eight year term. He leaves to pursue opportunities within the private sector.

As a pioneer at InvestKL, having joined the investment promotion agency since its inception in 2011, Datuk Zainal has been instrumental in setting the dynamic course of the agency. During his tenure, InvestKL had successfully attracted 80 multinational corporations (MNCs) as of 31st May 2019, bringing in a total of committed and approved investments of RM12.0 billion into Greater Kuala Lumpur. These investments have also created more than 12,000 high skilled regional job opportunities for Malaysians. The agency achieved 4 awards, namely, the Top Investment Promotion Agency (Asia Pacific Region) Award from Site Selection magazine for 2015, 2017 and 2019 as well as The MNBC Award 2017 from the Malaysia Norway Business Council.




For the full text, click
here