KUALA LUMPUR, Aug 20 (Bernama) -- Muslim preacher Dr Zakir Naik has issued an apology for the hurt caused by his allegedly controversial remarks against Malaysian Hindus and Chinese during a talk in Kota Bharu on Aug 8.
He stated that it was never his intention to upset any individual or community and hoped Malaysians would not harbour ill feelings towards him.
"Even though I have clarified myself, I feel I owe an apology to everyone who feels hurt because of this misunderstanding.
"It is against the basic tenets of Islam, and I would like to convey my heartfelt apologies for this misunderstanding," he said in a statement dated yesterday.
Zakir underwent a marathon 10-hour questioning session yesterday in Bukit Aman for allegedly making the provocative remarks. He was first questioned on Friday following the contentious remarks made in his speech against Hindus where he questioned their loyalty to the country and took a jibe at the Chinese community as "old guests" in Malaysia.
The televangelist from India, who is a permanent resident in Malaysia, is being investigated under Section 504 of the Penal Code for intentional insult with intent to provoke a breach of the peace.
He has been wanted by Indian authorities since 2016 for alleged money laundering and inciting extremism through hate speeches.
Zakir maintained his claim that he was accused of causing racial discord in Malaysia and his detractors have been using selectively sentences taken out of context from his speeches and adding strange fabrications to them.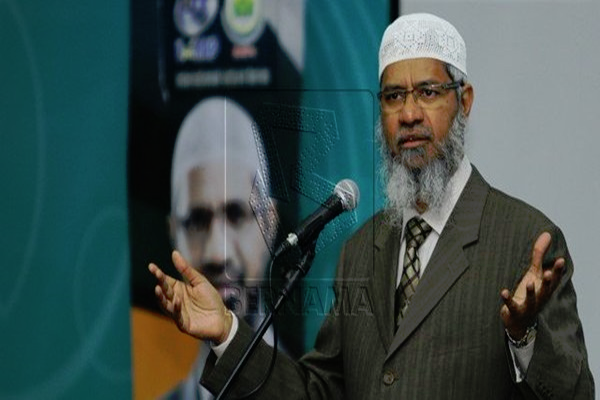 "It, however, saddened me that this entire episode has caused many non-Muslims to think of me as a racist. It also worries me because the ones who are hurt have not heard my speeches but based their impressions on out-of-context quotes from me.
"That is a cause of concern for me because it brings harm to the image of Islam and serves to drive people away from it. Racism is evil and I am staunchly against it, as is the Quran, and it is the exact opposite of everything I stand for as an Islamic preacher," he said.
He said people should take time to listen to his speeches in their entirety on YouTube, Peace TV, and the Peace TV mobile apps to fully understand the message and avoid any misunderstandings.
Subsequent to the backlash from his speech on Aug 8, Islamic authorities in Perlis, Melaka and Sarawak have barred him from speaking in these states.
The police have also have issued a gag order on the preacher, putting a stop to his public speeches nationwide.
-- BERNAMA