By Balqis Jamaludin
KUALA TERENGGANU, Dec 14 -- At that stage in their lives when fresh graduates get anxious on what the future holds for them, young Muhammad Ziyad Mohd Yazid already owns a company worth RM1 million - while very much still being an undergraduate.
A business-inclined person since young, the 23-year Universiti Sultan Zainal Abidin (UniSZA) Applied Social Science final year student first had the idea of setting up a delivery services, or locally known as 'runner', company while, well, being a 'runner' himself during his early university days.
He started the 'Get Runner' company with friends Khairul Ikhwan Zulkefly, 27, and Wan Muhammad Amirul Amin, 22.
"At that time, not many of my friends had their own transport, and since I did, I used to help them deliver lots of stuff such as food and goods. It was then I thought that this sort of delivery services had all the potential to be a very good business, and so I began planning the venture.
"GetRunner is a platform that connects 'runners' and clients who need various types of services, such as delivery of food and goods, payment of bills, as even 'surprise' deliveries. Website registration is needed and we will find 'runners' for them," he said when met here recently.
The company has done very well since its set up and has now expanded its services to seven districts in Terengganu, and also in Kulim, Kedah and Kota Baharu in Kelantan. It operates with 107 'runners' currently.
This young entrepreneur is just not all about the big bucks, though. Muhammad Ziyad, who is from Shah Alam, Selangor, said he set up the company to help the lower income group earn income through flexible methods.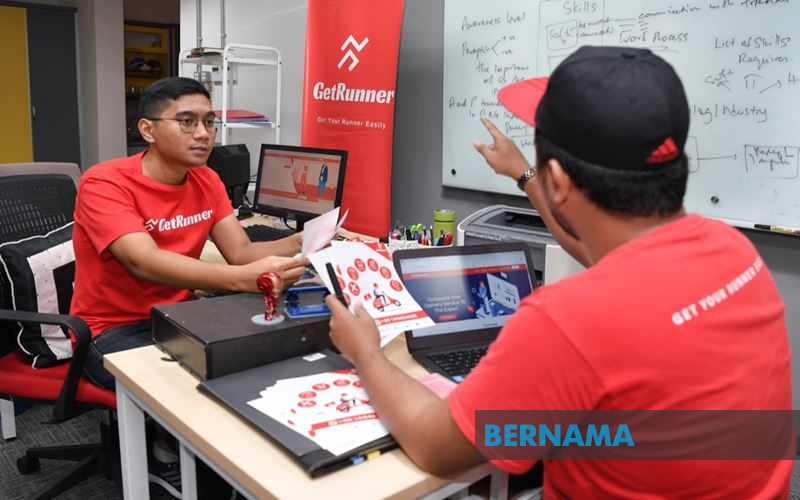 Muhammad Ziyad, who is the recipient of the 2018 national-level undergraduate of the year for his involvement and contributions in various entrepreneur associations and clubs, considers himself fortunate after successfully earning a grant after participating in a entrepreneurship competition, which he used to fund his venture.
The next big step is to develop a smartphone application for the business, which he says will take off in Feb 2020, he said.
-- BERNAMA