EXCLUSIVE PRESS News List
HUPAYX, a New Payment Player on the 'Block'
DUBAI, United Arab Emirates, April 10 (Bernama) -- Human Plus, South Korean startup specializing in crypto payment platform participated in the "Future Blockchain Summit 2019", the World's biggest Blockchain festival hosted by Smart Dubai held from April 2nd through 3rd.

In this event, Human Plus proudly unveiled its human-centric payment solution with efficient cryptocurrency utilization ecosystem called "HUPAYX" that aims to transform traditional payment infrastructure with all-in-one blockchain based cryptocurrency payment platform.
Eastspring Investments Berhad Announces New CEO for Malaysia Islamic Asset Management Business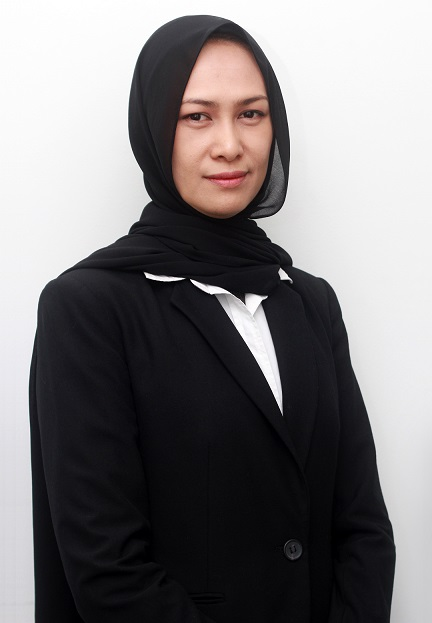 KUALA LUMPUR, April 10 (Bernama) -- Eastspring Investments Berhad ("Eastspring"), announced the appointment of Puan Khadijah Sairah Ibrahim as Chief Executive Officer and Executive Director of Eastspring Al-Wara' Investments Berhad ("EAIB), effective 1 March 2019.
In her role, Pn Sairah will be responsible for the growth and development of Eastspring's Islamic funds business.
mixi, Inc. Releases a New Monthly Subscription Service for the Photo and Video Sharing App FamilyAlbum
SAN FRANCISCO, April 10 (Bernama) -- mixi, Inc. today announced FamilyAlbum Premium, a new monthly subscription service for their photo and video sharing app, FamilyAlbum. Features currently in the app will remain free and unlimited, while Premium subscribers gain access to additional benefits. The subscription service will be available starting April 9th for $4.99 USD a month, with the first month free. With over 4.5 million users worldwide, FamilyAlbum continues to grow as it supports the journeys of families everywhere.
FamilyAlbum Premium Features
Premium subscribers gain more of what they love with the special features listed below.
Get A Glimpse On Putra Business School Worldwide Accredited And Recognized Postgraduate Programmes
SERDANG, April 10 (Bernama) -- Putra Business School (PBS) will be holding its preview on Wednesday, 17th April 2019 at 3pm and on Saturday, 20th April 2019 at 10am where all prospective students are invited to the event. It will be held at Office Building of the Deputy Vice Chancellor (Research & Innovation) UPM Serdang, Selangor. PBS is the first post-graduate business school accredited by AACSB - The Association to Advance Collegiate Schools of Business and is well known for its significant contribution in nurturing human leaders through its postgraduate programmes (MBA, MSc & PhD).
As a leading business school with programmes that are industry driven, it is truly relevant for graduates to be market driven and highly employable.

The preview is a perfect way to explore options for enrolling in our upcoming May and September intakes. Discover the opportunities that PBS offers whereby meeting closely with our Non-thesis and Thesis Programme Directors can simply help unleash which programmes suit one's interest and skill. Apart from enhancing understanding on our ideal programmes through the engagement session, this event provides opportunities for prospects to get waivers of processing and acceptance fee worth RM360 (local applicant) and RM450 (international applicant), refreshments are provided and admission is free.
Singapore Small Businesses Fall Behind ASEAN Countries
SINGAPORE, April 10 (Bernama) --
-- Small Business Owners Optimistic About Growth in 2019
Small businesses in Singapore grew less strongly than their counterparts in Southeast Asia, despite growing at their strongest pace in three years in 2018 and outperforming other developed economies like Australia, Hong Kong, New Zealand and Taiwan, according to a new survey released today.
Singapore business owners are also reporting an optimistic outlook on growth this year.
Dow Collaborates With PETRONAS Chemicals Group For Its First Carbon Savings Contributor To The Dow-International Olympic Committee Official Carbon Partnership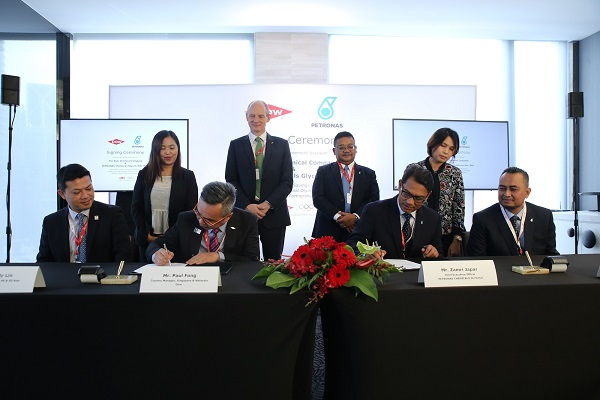 KUALA LUMPUR, April 9 (Bernama) -- Dow today signed an agreement with PETRONAS Chemicals Glycols, a subsidiary of PETRONAS' petrochemical arm and Malaysia's leading chemicals producer, PETRONAS Chemicals Group Berhad, to collaborate on a carbon project at PETRONAS' world-scale ethylene oxide ("EO") production facility in support of the Dow-International Olympic Committee's (IOC) Official Carbon Partnership. Together, Dow and PETRONAS Chemicals Glycols are committed to reducing greenhouse gas emissions from the operations of PETRONAS Chemicals Glycols EO plant. EO is one of the world's most important chemical raw materials, essential in consumer product manufacturing, including textiles, detergents, insulation and more.
PETRONAS Chemicals Glycols reduced its operating costs at its Kertih, Terengganu, Malaysia, EO plant when it deployed a higher performance Dow proprietary EO catalyst. The more effective catalyst technology increased selectivity to EO and process reliability while reducing CO? emissions and energy consumption. As part of the carbon project, Dow and PETRONAS Chemicals Glycols will be working together to quantify and obtain third-party verification of the climate benefits following the methodology of the Dow Climate Solutions Framework. This will help enable a positive climate legacy and balance the operational carbon footprint of the IOC.
Discover Hidden Treasures At The Coca-Cola Collectors Fair 2019
KUALA LUMPUR, April 9 (Bernama) -- If you have been on the look-out for one-of-a-kind vintage Coca-Cola items and iconic advertising images to add to your collection, then the upcoming and much-awaited Coca-Cola Collectors Fair 2019 on 4 May 2019 at Berjaya Times Square is the place to be.
The Coca-Cola Collectors Fair 2019 will see a gathering of approximately 75 collectors from 11 countries, namely China, Hong Kong, Indonesia, Japan, Macau, Philippines, Singapore, Spain, Switzerland, Thailand and Taiwan, exhibit their collectibles ranging from cans, limited-edition bottles, merchandise, miniatures, iconic posters and artwork, souvenirs to even bottle openers. Malaysia will be represented by four members from the Malaysia Coca-Cola Collectors Club Committee which was established in 2012.