EXCLUSIVE PRESS News List
SIRIM'S Bio-Natural Gas From Palm Oil Mill Effluent Wins ASEAN Energy Awards 2019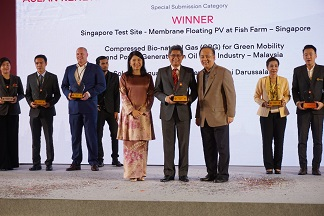 Winner of Special Submission Category


SHAH ALAM, Sept 5 (Bernama) -- SIRIM, a leading research and technology agency under the Ministry of International Trade and Industry has been named the winner of the ASEAN Energy Awards 2019 in the category of Special Submission for its project, 'Compressed Bio–Natural Gas for Green Mobility and Power Generation in Oil Palm Industry'.

The award was presented to SIRIM President and Group Chief Executive, Prof. Ir. Dr. Ahmad Fadzil Mohamad Hani in conjunction with the 37th ASEAN Ministers on Energy Meeting and Associated Meetings in Bangkok on Wednesday. Also present at the award presentation ceremony was Vice President of SIRIM Industrial Research, Dr Ir. Mohamad Jamil Sulaiman and project leader, Azhar Abdul Raof.
Goji berry industry in China's Tsaidam Basin likely to warm up
XINING, China, Sept 5 (Bernama) -- Recently, the second Qaidam Se-enriched and Organic goji Forum was grandly opened in Delingha, Haixi Mongolian Tibetan Autonomous Prefecture, Qinghai Province, China.

The goji berry (known as Chinese wolfberry) industry in the Tsaidam Basin in northwest China's Qinghai Province is expected to warm up with the rebounding prices, predicted insiders at a recently-held summit on organic selenium-enriched goji berries.
Yayasan PETRONAS reaffirms commitment to Cancer Research Malaysia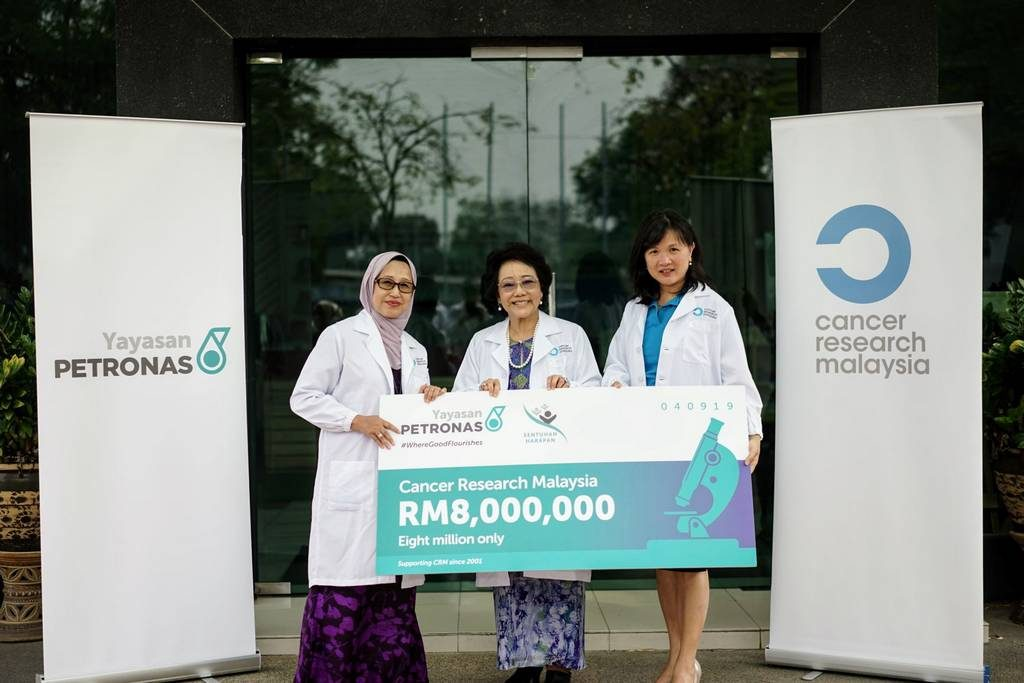 KUALA LUMPUR, Sept 5 (Bernama) -- Yayasan PETRONAS, the corporate social responsibility (CSR) arm of PETRONAS, has pledged RM8 million to Cancer Research Malaysia (CRM) to support cutting-edge research in hereditary cancers among Asians.
The funding will also enable CRM to expand its ground-breaking research and position Malaysia as a cancer research hub for Asia.
Audio Network Partners with Musiio to Harness the Power of Artificial Intelligence (AI)
LONDON, Sept 5 (Bernama) -- Audio Network Limited, one of the world's largest independent creators and publishers of original high-quality music for use in film, television, advertising and digital media, continues its focus on technology by partnering with Musiio to explore the power of AI to improve customer service and delivery.
This industry first will equip the global music company with an added interface to their existing search platform, to make their catalogue of over 170,000 tracks even more discoverable, whilst keeping the human touch that Audio Network has always been known for.
Promotion Of Haikou Jiangdong New District To The World
HAIKOU, China, Sept 5 (Bernama) -- On September 2, the Haikou Jiangdong New District Promotion Conference of the 2019 Hainan Free Trade Zone (Port) Industrial Park Investment Cooperation Conference was held. The Haikou Jiangdong New District was promoted to the world and was very popular among many Chinese and foreign entrepreneurs.
The total planned area of Jiangdong New District is about 298 square kilometers, which is divided into the eastern ecological functional zone and the western industry-city integration zone. The western industry-city integration zone covers an area of about 192 square kilometers, including the airport economy zone, design park, science and education park, headquarters economy and international financial center.
Starr Insurance Companies Appoints Dr. Haoming Zhou as General Manager and President of Starr China
NEW YORK, Sept 5 (Bernama) -- Starr Insurance Companies today announced the appointment of Dr. Haoming Zhou as general manager and president of Starr China Property and Casualty Insurance Ltd., effective September 2nd.
Dr. Zhou has more than 20 years of insurance industry experience. Prior to joining Starr, he worked in Singapore, Sydney, Hong Kong and Shanghai in a variety of senior management positions. Dr. Zhou holds a PhD in Civil Engineering and started his career as an engineer in China.
LEGOLAND® Malaysia Resort Offers Annual Pass for the Same Price of Day Ticket at MATTA Fair 2019
The day ticket is further reduced by 20% exclusively for MATTA Fair attendees
KUALA LUMPUR, Sept 5 (Bernama) -- LEGOLAND Malaysia Resort will be offering one of its best deals at MATTA Fair 2019 from 6th – 8th September 2019. Guests will be getting more rewards with an additional 20% discount when they purchase the Theme Park, and Theme Park and SEA LIFE combo day tickets that will be eligible to be upgraded to an annual pass for free. With the exclusive deals, families can plan their holiday at Malaysia's Favourite Theme Park and experience the ultimate LEGO® DNA of building imagination and creativity through play while creating life-long memories with their loved ones.

"MATTA Fair has been our long-term partner for the past 7 years and it is a great platform for our guests to get the best deals for their holiday. Since early this year, we have been rewarding Malaysians with a free upgrade to annual pass with every purchase of our one-day tickets. To celebrate our successful partnership with MATTA, we are giving more exclusive rewards where attendees will receive an extra discount of 20% on our one-day tickets which will automatically be upgraded to an annual pass. This offer is a great bargain - it gives families an opportunity to have a holiday in Johor all year round at a great value. We encourage Malaysians to attend this year's MATTA Fair and start planning their holiday with us," said Thila Munusamy, Director of Sales & Marketing at LEGOLAND® Malaysia Resort.