EXCLUSIVE PRESS News List
East Asia Marine Expo 2019 Opens in Qingdao
QINGDAO, China, Sept 5 (Bernama) -- East Asia Marine Expo 2019, a professional full-chain marine exhibition, launched in Qingdao Cosmopolitan Exposition, Qingdao West Coast New Area, on September 4th, 2019. Themed, "Towards Greater Openness and Connectivity – Blue, Ocean, and Technology," the Expo is sponsored by Qingdao Huangdao Development (Group) Co., Ltd. and organized by Tianjin Zhenwei Exhibition Co., Ltd. in a professional, international, market-targeted and brand-oriented way.
With a total area of 40,000m², the Expo gathers over 600 enterprises and institutions from more than 60 countries and regions, including over 60 Fortune 500 companies and world leading companies and institutions, to showcase approximately 30,000 varieties of products.
PRA Health Sciences, Inc. Announces Pricing of Secondary Offering and Concurrent Share Repurchase
RALEIGH, N.C., Sept 5 (Bernama) -- PRA Health Sciences, Inc. (the "Company") (NASDAQ: PRAH) today announced the pricing of the previously announced secondary offering of shares of its common stock. KKR PRA Investors L.P. (the "Selling Stockholder"), has agreed to sell an aggregate of 6,666,684 shares of the Company's common stock in an underwritten public offering at a price of $97.50 per share. The offering is expected to close on September 6, 2019, subject to customary closing conditions.

In addition, the Company announced that, subject to the completion of the offering, it intends to repurchase from the underwriter, out of 6,666,684 shares of common stock, a number of shares having an aggregate purchase price of $300 million at a price per share equal to the price at which the underwriter will purchase the shares from the Selling Stockholder. The closing of the share repurchase is conditioned on, and expected to occur simultaneously with, the closing of the offering, subject to the satisfaction of other customary conditions. The offering is not conditioned upon the completion of the share repurchase. The Company intends to fund the repurchase of common stock from the Selling Stockholder with the proceeds of a $300 million incremental term loan under its existing credit facilities.
Hari Malaysia & Publika Art Show to feature rare Merdeka Artefacts and Mobile Phone Photography Contest Winners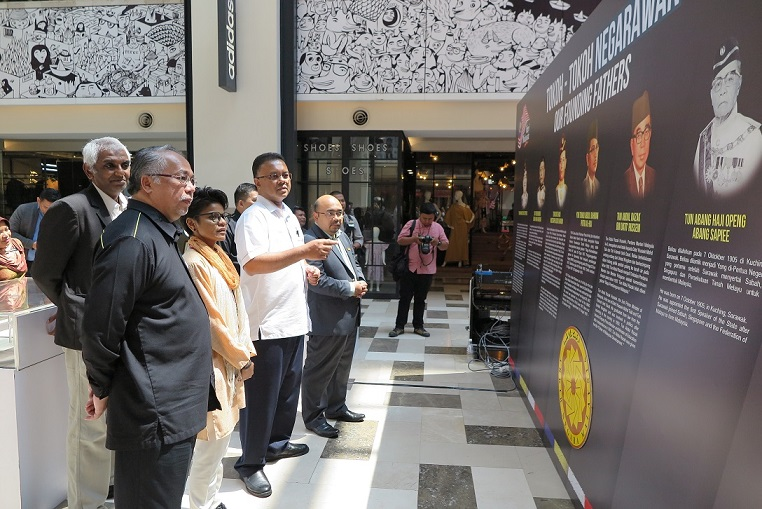 KUALA LUMPUR, Sept 4 (Bernama) -- UEM Sunrise Berhad ("UEM Sunrise"), one of Malaysia's leading property developers, in collaboration with the National Archives of Malaysia, is hosting a special two-week exhibition from 2 to 16 September to celebrate Malaysia Day 2019 as well as showcase the history of and challenges faced during the formation of Malaysia on 16 September 1963.
Several other historical artefacts and photographs related to Merdeka will be featured, including the original Federation of Malaya hand-stitched flag and a table setting replicating the Proclamation of Malaysia. A Nash Rambler Custom Convertible 1951 car that accompanied the journey by Malaysia's first Prime Minister Tunku Abdul Rahman in February 1956 when he rode to Malacca to announce the country's independence will also be on display.
Accuity and Chartis Research Find Organisations Prioritising Accuracy over Speed as Regulatory Fines Reach Record Levels
LONDON & EVANSTON, Ill. & SINGAPORE, Sept 4 (Bernama) -- Accuity, the leading provider of financial crime compliance, payments and Know Your Customer (KYC) solutions, and Chartis Research, the leading provider of research and analysis on risk technology markets, announced results of a study that revealed 66% of financial institutions face the significant challenge of achieving low false positive rates, putting unnecessary burden on their compliance departments and creating inefficiencies in their financial crime screening processes.
The study, 'Benchmarking and Trends in Financial Crime Compliance Screening,' found that financial institutions unanimously agreed that improving accuracy outweighed speed as transaction volumes keep increasing (almost 20% report screening over one million individual transactions each month) along with the high price of regulatory fines. This has pushed organisations to focus more on fine-tuning their systems to better guarantee compliance while reducing exposure to risk.
CIMB'S Core Banking System Remains Intact
KUALA LUMPUR, Sept 4 (Bernama) -- CIMB Bank Berhad ("CIMB Bank") and CIMB Islamic Bank Berhad ("CIMB Islamic") would like to clarify that they experienced some technical issues, which affected some systems, specifically our online credit card transactions. This has since been rectified. We sincerely apologise for the inconvenience caused to our customers. Our core banking system and customer data remain intact. Customers are still able to perform banking transactions via our CIMB Clicks, CIMB BizChannel and Self Service Terminals.
PETRONAS staff journey into the deep forest of Imbak Canyon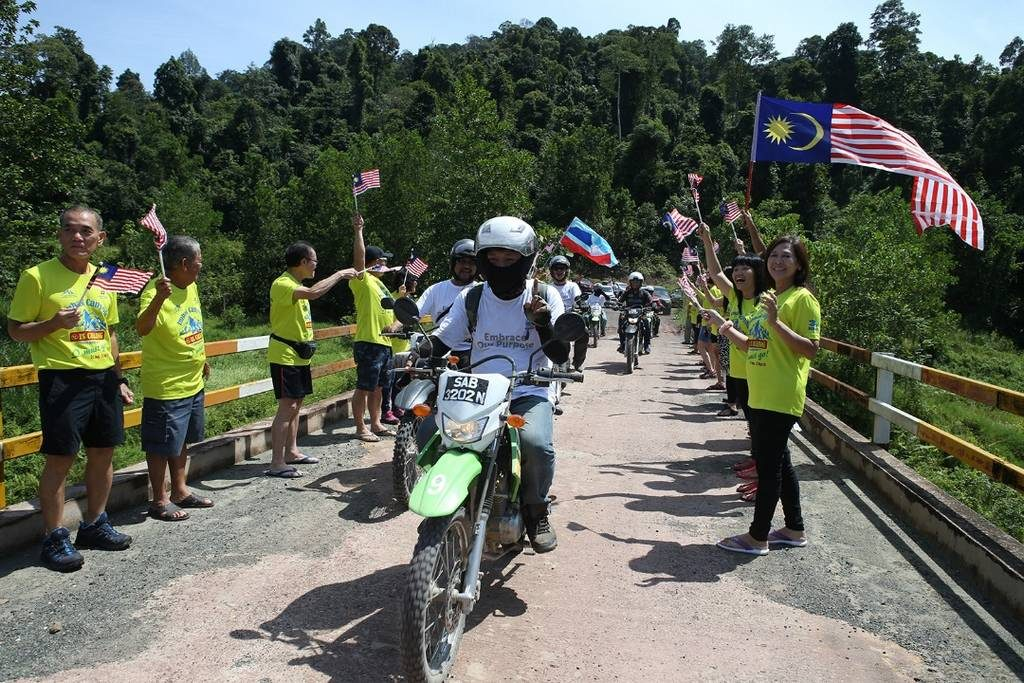 KUALA LUMPUR / KOTA KINABALU, Sept 4 (Bernama) -- Thirty bikers from Kelab Sukan & Rekreasi PETRONAS
(KSRP) ventured into Sabah's interior recently for a five-day journey into the deep forest of Imbak Canyon Conservation Area (ICCA) from the heart of Kuala Lumpur, to raise awareness on the importance of forest conservation.
The bikers kicked-off their journey from Kuala Lumpur to Kota Kinabalu on 29 August, before traversing together with their Sabahan counterparts through Tamparuli, Kundasang, Ranau, Telupid and Kampung Imbak, the gateway village to ICCA in Tongod, before proceeding further inland to ICCA.