EXCLUSIVE PRESS News List
3d ago
PETRONAS President & Group Ceo Tan Sri Wan Zulkiflee Among Top Global Brand Guardians For 2020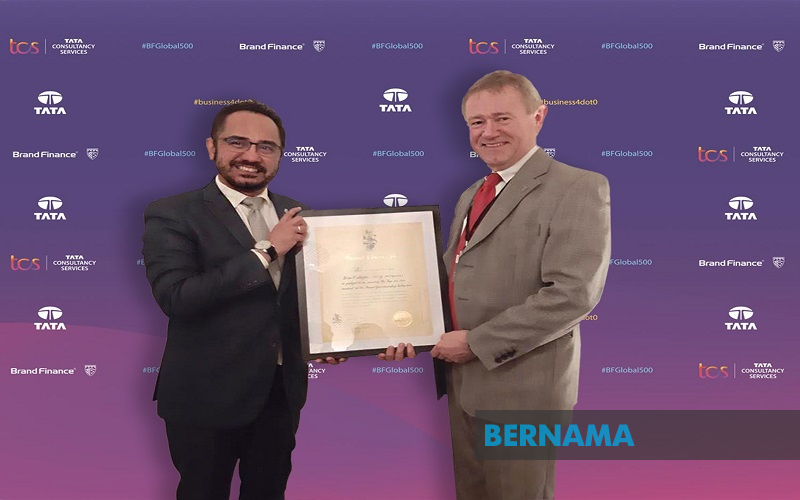 KUALA LUMPUR, Jan 23 (Bernama) -- PETRONAS President and Group Chief Executive Officer Tan Sri Wan Zulkiflee Wan Ariffin is once again recognised as the only ASEAN CEO and sole Oil & Gas CEO from Asia in the list of 100 best global Brand Guardians for 2020, by Brand Finance, the world's leading brand valuation authority.

Tan Sri Wan Zulkiflee was globally ranked number 58 in this year's list, up from 93 in the previous year. He received the recognition from Brand Finance due to his far-sighted stewardship of the Company in matters of business, brand and sustainability as well as prudent management in steering the national oil and gas company and industry forward.
Biotalys announces collaboration with Chrysal to evaluate potential of biofungicide in flowers
GHENT, Belgium, Jan 23 (Bernama) -- Biotalys NV, a rapidly growing and transformative Food and Crop protection company developing a new generation of protein-based biocontrols, today announces a collaboration with Chrysal to protect flowers against fungal diseases and preserve their beauty using its new generation biofungicide. The study will be conducted at Chrysal in The Netherlands and will focus on post-harvest fungal protection for cut flowers.
Chrysal is a driving force in the flower industry and worldwide market leader in flower food to protect the beauty of flowers to keep them looking fresh for longer. Through more than 90 years of experience and innovation, a commitment to quality and an ongoing search for sustainable solutions, they have a strong focus on reducing waste at every stage in the horticultural chain, through their products, advice and protocols.
Ferring's Propess® Is The First Pharmacological Treatment For Cervical Ripening To Be Approved In Japan For Over 20 Years
· Ferring announces that the Minister of Health, Labour and Welfare (MHLW) in Japan has approved Propess® (dinoprostone) for the initiation of cervical ripening[1]
· Propess, developed in Scotland, UK, and marketed in over 60 countries, was approved following close collaboration with the patient community in Japan
· This approval provides women in Japan with greater choice and is part of Ferring's commitment to advancing Reproductive Medicine and Maternal Health worldwide
SAINT-PREX, Switzerland, Jan 23 (Bernama) -- Ferring Pharmaceuticals today announced that Propess® (dinoprostone) has been approved by the Minister of Health, Labour and Welfare (MHLW) in Japan for initiation of cervical ripening in patients at term (from 37 completed weeks of gestation).[1] This is the first time in over 20 years that a pharmacological therapy for cervical ripening has been approved in the country.[2]
Around 10 per cent of births globally require induction of labour, which may be required if the health of the mother or baby is at risk.[3,4] Cervical ripening is carried out prior to induction to prepare the cervix for birth. This approval offers women requiring an induction in Japan greater choice of alternatives to mechanical methods of cervical ripening.
VM2020 Reaches FITUR Fair In Spain
MADRID, Jan 23 (Bernama) -- FITUR, one of the biggest tourism fairs in the world and no.1 in Iberian peninsula, welcomed Malaysian delegation to make way for launching of Visit Malaysia 2020 (VM2020) in the Spanish soil.

Leading the Malaysian delegation at FITUR 2020 is the Dato' Dr Noor Zari bin Hamat, Secretary General of the Ministry of Tourism, Arts & Culture, accompanied by Datuk Musa Yusof, Director General of Tourism Malaysia.
Malindo Air Suspends Flights to and from Wuhan
PETALING JAYA, Jan 23 (Bernama) -- With immediate effect, Malindo Air has suspended its international flights to and from Kuala Lumpur International Airport and Wuhan Tianhe International Airport, China.
This is in response to the travel ban from the officials in Wuhan on the Corona Virus Outbreak to ensure the safety, security and comfort of air travel to the flight crew and guests or passengers.
Mary Kay Inc. Celebrates Milestone Anniversaries Around The World
DALLAS, Jan 23 (Bernama) -- Blow out the pink candles and make a wish—in 2020, Mary Kay Inc. will celebrate milestone anniversaries in some of its most important markets around the globe. The iconic Mary Kay Ash, with humble roots in small town, Texas, founded her namesake brand in 1963. The brand quickly developed into a worldwide phenomenon with millions of independent beauty consultants in nearly 40 countries. While beauty trends come and go, Mary Kay owes its staying power to something that never goes out of style: female empowerment and a greater purpose to do good.

"While our innovative skin care, on-trend color cosmetics, fragrances and body care products have been loved for more than 56 years by millions of consumers around the world, our company was founded with much more than lipstick in mind," said Deborah Gibbins, Chief Operating Officer at Mary Kay. "Our founder, Mary Kay Ash, built her dream company with two goals: create economic independence for women through entrepreneurship, and make the world a better place."
CIMB announces reduction in rates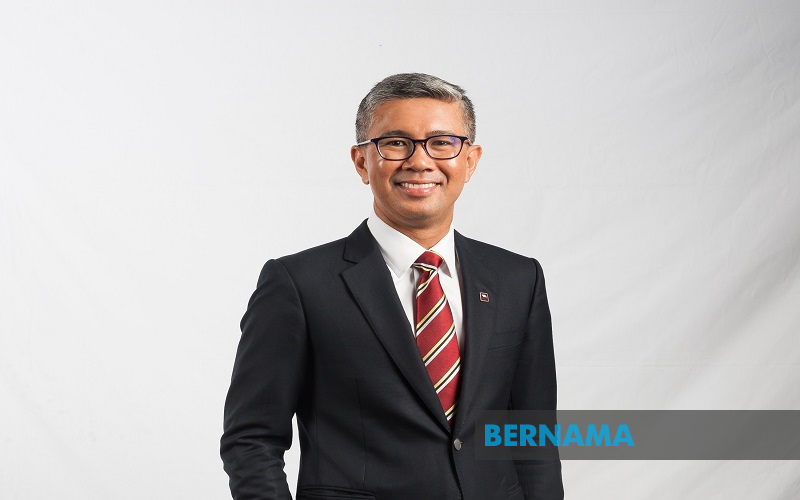 KUALA LUMPUR, Jan 23 (Bernama) -- In response to Bank Negara Malaysia's (BNM) Overnight Policy Rate (OPR) decrease of 25 basis points from 3.00% to 2.75% on 22 January 2020, CIMB Bank Berhad ("CIMB Bank") and CIMB Islamic Bank Berhad ("CIMB Islamic") will effect a corresponding 25-basis points reduction in their Base Rate and Fixed Deposit / Fixed Return Income Account-i Board Rates. Similarly, loans and financing based on Base Lending Rate (BLR) and Base Financing Rate (BFR) respectively will be reduced by 0.25%. The 0.25% reduction across the board is to help achieve the corresponding effect of monetary policy transmission intent by BNM's Monetary Policy Committee. All rate changes will take effect on 30 January 2020.

Tengku Dato' Sri Zafrul Aziz, Group CEO, CIMB Group, said, ""The OPR cut is timely in view of benign inflation and other modest key economic indicators. The Malaysian economy's steady growth is expected to be supported by this latest move by Bank Negara to set the nation's economic expansion on a firmer trajectory, moving forward. Current macro-economic challenges, in particular the ongoing US-China trade negotiations, look set to remain a threat to the growth of emerging economies, including Malaysia's. We hope the 0.25% reduction in applicable rates will not only ease the burden of borrowers, but also spur further lending, investments and consumption to support the country's economic growth."