EXCLUSIVE PRESS News List
3d ago
Global Headwinds Cost North American Companies More Than $11 billion in FX Losses in Latest Quarter, According to New Kyriba Report
Extended Streak of Intense Currency Volatility Has Cost Companies $100 Billion in Last Five Quarters


SAN DIEGO, Jan 22 (Bernama) -- Currency volatility was responsible for significant impacts on the revenues of U.S.-listed multinational corporations, costing them more than $11.5 billion in Q3 2019, according to the new Kyriba Currency Impact Report (CIR), a comprehensive report which details the impact of foreign exchange (FX) among 1,200 companies in North America and Europe. This is the fifth consecutive quarter of $10+ billion in losses for North American companies – the longest such stretch in at least a decade.

"Waiting for currency volatility to calm down has been a $98 billion mistake for CFOs of multinational corporations. CFOs who dismissed this problem as a temporary wave of market drama have unnecessarily cost their shareholders and need to reconsider their strategy," said Wolfgang Koester, Chief Evangelist for Kyriba. "Unless they utilize the tools now available to gauge and manage currency exposures accurately and in real-time,
those that remain exposed to currency movements are at the mercy of currency markets to determine their financial success. CFOs and corporate treasurers should not be playing roulette with corporate cash and equity."
HK100 Secures Spot as Prestigious Global Event Drawing Thousands to Its Scenic Trail
HONG KONG, Jan 22 (Bernama) -- This year's highly coveted Vibram® Hong Kong 100 Ultra Trail Race (HK100), supported by the Hong Kong Tourism Board (HKTB), concluded with an impressive 2,300 runners from across the globe enthusiastically taking part. From France and the UK to the USA and Canada; and from Singapore and Malaysia to Thailand and Japan; many overseas runners were present in the stunningly scenic challenge. A total of 1,800 racers ran the full 103-kilometre course, which blazed along the Maclehose Trail from Pak Tam Chung to Sai Kung; while 500 participants joined The Half, the aptly named, newly designated 56-kilometre trail that encompassed the first half of the full course.

The successful conclusion of this prestigious race once again put Hong Kong on the trail-running map as an essential international destination for professional racers wanting to make their mark.
CollabNet VersionOne and XebiaLabs Combine to Create Integrated Agile DevOps Platform
 Combined Company announces new CEO to drive next phase of growth



 Transaction, backed by TPG Capital, marks a transformational step in a broader strategy to create a leading, integrated Agile DevOps platform for enterprises 


 ATLANTA & BOSTON, Jan 22 (Bernama) -- CollabNet VersionOne (CollabNet), a leading provider for Agile planning and collaborative development, and XebiaLabs, the leader in release orchestration, deployment, and continuous delivery, announced today that the two companies have merged. The combination, which was backed by TPG Capital, unites CollabNet's upstream Agile planning and enterprise version control functionality with XebiaLabs' downstream release orchestration and deployment automation capabilities to create an Agile, end-to-end, DevOps platform for enterprises.  In connection with the transaction, Ashok Reddy, an accomplished industry veteran and former Broadcom executive, has joined the combined company as CEO. He replaces Flint Brenton, who is stepping aside to focus on family and personal interests after nearly five years of successful stewardship. Derek Langone, current CEO of XebiaLabs, will serve as President of the combined company. Stephen Gregorio, EVP and CFO of XebiaLabs, will serve as the combined company's CFO.
Malaysia's Berjaya Corporation Committed Towards Palm Oil and Other Malaysian Commodities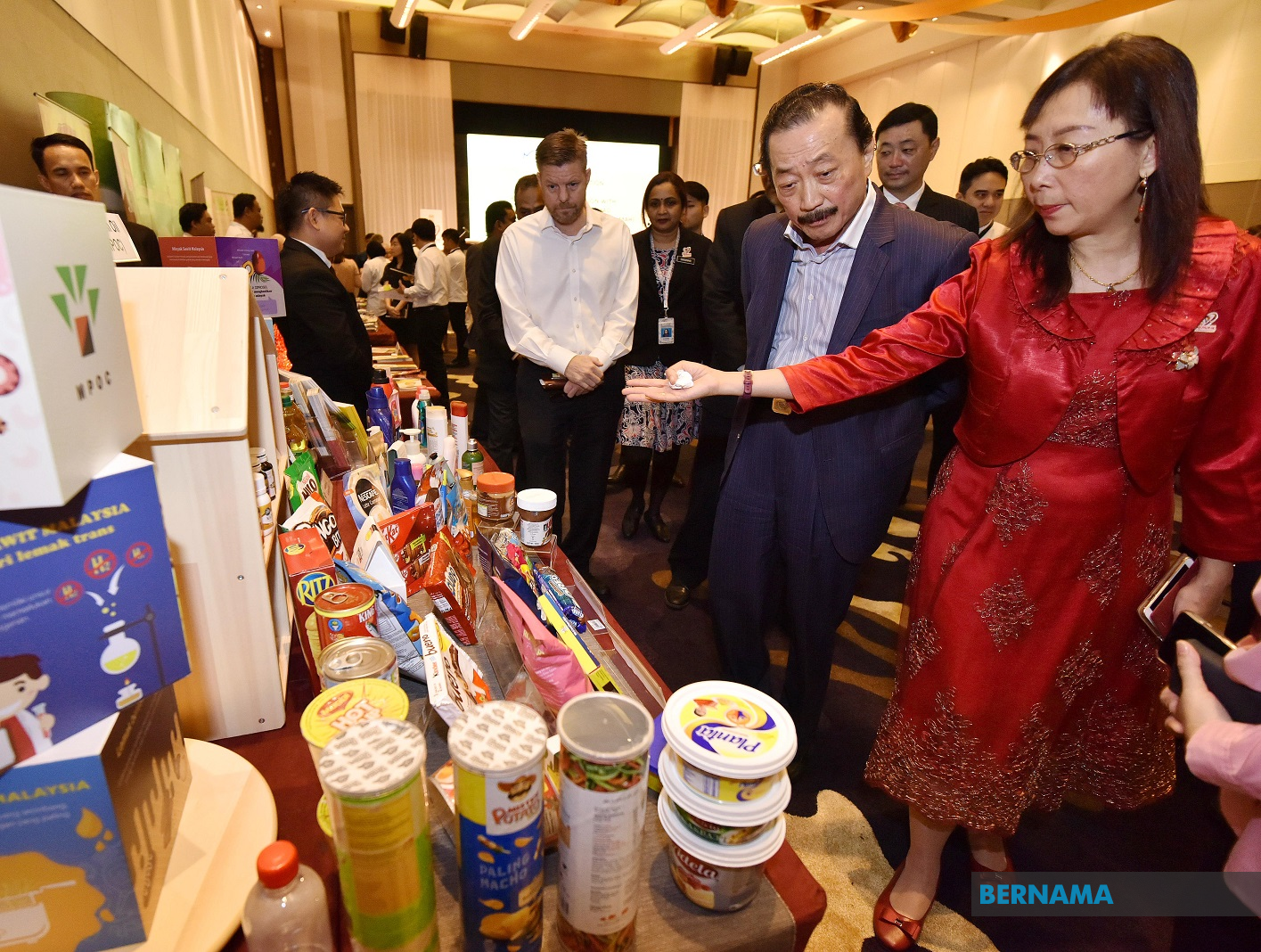 KUALA LUMPUR, Jan 22 (Bernama) -- As part of the on-going Love My Palm Oil Campaign (LMPO), Minister of Primary Industries, YB Teresa Kok enlisted the support and commitment of Berjaya Corporation through its Chairman Tan Sri Vincent Tan.

The event hosted at Berjaya Hotel Times Square on Monday 20 January 2020, also showcased a number of Malaysian commodities particularly palm oil, cocoa and pepper successfully incorporated into various food and non-food formulations that are finding niche markets including in Japan and other developed markets.
Great Stride in Hainan's Economic Transformation and Development
HAIKOU, China, Jan 22 (Bernama) -- On January 17, the representative of the People's Government of Hainan Province revealed at the second press conference held at the Third Session of the Sixth National People's Congress of Hainan Province that the People's Government of Hainan Province had been actively promoting the construction of the free trade zone and free trade port in 2019. The province's economic society showed steady progress, better structure, stronger momentum, improved benefits and more sustainable high-quality development.
The Hainan Provincial Development and Reform Commission introduced that Hainan's main indicators in 2019 saw steady growth. In 2019, Hainan's export-oriented economic development and transformation achieved positive results, bringing a lot of highlights and vitality to the development of foreign investment, foreign trade and other fields. In addition to Hong Kong, Singapore and the United States, foreign direct investment in Hainan Province from Germany, Canada and other developed regions in Europe and the United States also achieved breakthroughs. At the same time, Hainan further strengthened its trade with the countries along the Belt and Road, promoted the "Windows to Global Trade" project, and optimized its trade structure around the purpose of building an international tourism consumption center, making the import of duty-free products a new highlight in the development of foreign trade.
AJC's Study on GVC Presented at the High-Level Symposium on Intra-ASEAN Trade and Investment Held in Hanoi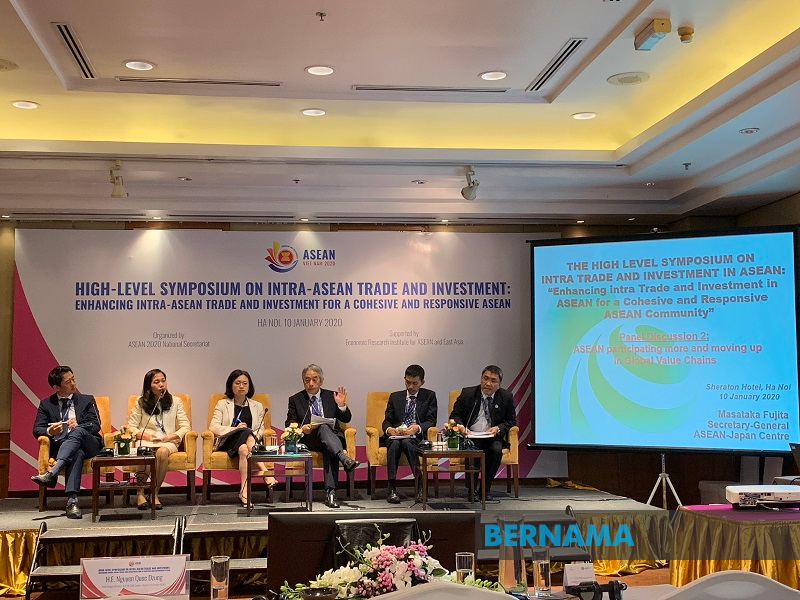 TOKYO, Jan 22 (Bernama) -- Secretary General of the ASEAN-Japan Centre (AJC), Mr. Masataka Fujita was invited to the High-Level Symposium on Intra-ASEAN Trade and Investment: "Enhancing Intra-ASEAN Trade and Investment for Cohesive and Responsive ASEAN Community", which was held in Hanoi, Viet Nam, on 10 January 2020, to share his views on the current situation of intra-ASEAN trade and investment with a focus on growing ASEAN's participation in the Global Value Chains (GVCs).
The Symposium was one of the first official events of ASEAN 2020 since Viet Nam assumed the Chair of ASEAN; and organized by the Viet Nam's Ministry of Foreign Affairs in coordination with the Ministry of Industry and Trade, and Ministry of Planning and Investment. It was attended by some 120 distinguished guests and participants including former and incumbent ministerial level officials from some ASEAN countries, officials attending Senior Economic Officials Meeting (SEOM) from all the 10 ASEAN Member States, as well as delegates and experts from the ASEAN Secretariat and other regional and international organizations. Against the background that the situation of intra-ASEAN trade and investment are relatively modest compared to the other economic groupings, and with the conviction that enhancing intra-ASEAN trade and investment will contribute to realize ASEAN priorities and a cohesive and responsive ASEAN Community, the symposium discussed three kinds of issues, namely, removing institutional and policy barriers, moving up along GVCs and improving seamless logistics. It was aimed at coming up with policy recommendations to be reported to SEOM and ASEAN Economic Ministers' Meeting in 2020 for further consideration.
Robust drum beats underscore villager's better life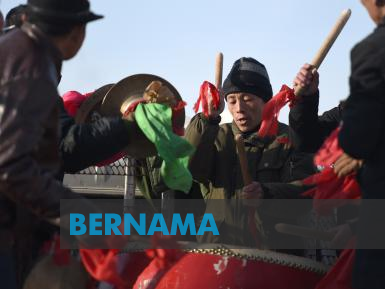 TONGLIAO, China, Jan 21 (Bernama) -- As Chinese New Year draws near, drum beats are sounding louder at a village in north China's Inner Mongolia Autonomous Region.
Bai Haiquan, a local villager, is one of the performers. As a new member to the village yangko performing group, he plays the drum hard and would go practicing after herding the cattle. Bai even practiced drumming in his mind at work. "When one is happy, he feels like playing the drum, and is good at it," Bai said.