EXCLUSIVE PRESS News List
Penang, Among Top Investment Destinations In Malaysia
BAYAN LEPAS, Penang, July 16 (Bernama) -- "The Penang state has consistently been ranked among the top investment destinations in the country over the last five decades. In terms of investment, from 1980 to 2018, MIDA has approved a total of 4,084 manufacturing projects with investments worth RM129.1 billion for Penang. Approved foreign investments in the manufacturing sector totalled RM90.4 billion, accounting for 70 per cent of total investments approved for the State, while domestic investments are the remaining 30 per cent or RM38.7 billion. In the first quarter of this year, Penang recorded another RM8.8 billion of total approved investment in the manufacturing sector, 780% higher compared with RM1.0 billion, approved in the same period last year. Of this, RM8.5 billion were from foreign investments, representing 42.1 per cent of Malaysia's total approved FDI in the manufacturing sector for the period of January to March 2019. Notable approved manufacturing projects in Penang include projects from Micron Technology and Jabil Circuit," said Mr. Zabidi Mahbar, Deputy Chief Executive Officer II of the Malaysian Investment Development Authority (MIDA) in his welcoming remarks at the Domestic Investment Seminar in Penang held this morning.
MIDA continues to undertake various activities and programmes to attract more quality investments, including from the domestic players. For example, a dedicated team namely the Investment Coordination Platform (ICP), established by MIDA is able to facilitate companies to expand their businesses and investment portfolio. This unit works closely with equity and corporate advisory firms as well as local regulators and technology providers in assisting companies in conducting business-to-business matching, capital raising exercise through debt & equity, M&A, divestment and initial public listing or IPO.
7th Ministerial Meeting of Council of Palm Oil Producing Countries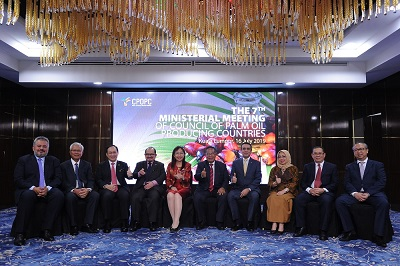 KUALA LUMPUR, July 16 (Bernama) -- The Ministers responsible for the palm oil industry from Malaysia, Her Excellency Mdm. Teresa Kok, Minister of Primary Industries of Malaysia, and His Excellency Mr. Darmin Nasution, Coordinating Minister for Economic Affairs of the Republic of Indonesia co-chaired the 7thMinisterial Meeting of Council of Palm Oil Producing Countries (CPOPC) in Kuala Lumpur, Malaysia, on 16 July 2019. The Meeting was also attended by Colombia, represented by His Excellency Mr. Mauricio Gonzalez Lopez, Ambassador of Colombia to Malaysia, in its capacity as an observer state.
CPOPC Secretariat 2019-2022

The Ministers welcomed the newly appointed CPOPC Secretariat Members for the period of 2019-2022, headed by YBhg. Tan Sri Datuk Dr. Yusof Basiron as Executive Director, Mr. Dupito D. Simamora, Deputy Executive Director, Mr. Mohammad Jaaffar Ahmad, Director of Strategy and Policy, and Dr. Witjaksana Darmosarkoro, Director of Sustainability and Smallholders Development. The Ministers also expressed their appreciation for the excellent services of Mr. Mahendra Siregar as the Executive Director and Prof. Datuk Makhdzir Mardan as Deputy Executive Director from 2017-2019.
AIAC Standard Form Of Building Contracts 2019 Roadshow
PENANG, July 16 (Bernama) -- The Asian International Arbitration Centre (the "AIAC") is embarking on its third series of Roadshows its Standard Form of Building Contracts (the "SFCs") to familiarize key industry players with the AIAC SFCs, which include the AIAC 2019 SFC Main and Sub-Contract (the "AIAC 2019 SFCs"), Design and Build Contract, as well as Minor Works Contract.

The AIAC began the first venue of the 2019 SFC Roadshows on the 3rd July 2019 in Kuala Lumpur. On 16th July 2019, the AIAC conducted the SFC Roadshows in Penang at Hotel Jen and is going to announce the next date and venue for their SFC Roadshows date in Sabah, Sarawak and Johor in the later part of 2019. The AIAC strives to cover as many regions as possible in order to share and spread knowledge on the best practices within the construction industry.
Our Toy Stories @ Harbour City
Celebrating the release of Disney and Pixar's "Toy Story 4
" with the Large Scale Carnival in Hong Kong
HONG KONG, July 16 (Bernama) -- While Disney and Pixar's "Toy Story 4
" is hitting the big screens around the world this summer, Harbour City, the largest shopping mall in Hong Kong, is joining forces with Disney to bring the movie to life from now till 4 August, 2019! Inspired by the movie, Harbour City has transformed into a "Toy Story
" themed carnival with different games and challenges at Ocean Terminal Forecourt next to Star Ferry Pier and Ocean Terminal Deck with stunning Victoria Harbour view, where fans can play with Woody and the gang under the best Harbour & Sunset views in Hong Kong!
Additionally, fans can experience other fun, immersive activities throughout the mall including The Art of Toy Story 4
exhibit, kids' workshops, "Toy Story 4
" pop-up store, along with a "Toy Story
" themed dessert pop-up store and a Summer Splash Photo Fun hotspot presented by Hong Kong Disneyland. Visitors can also register on pass.harbourcity.com.hk to redeem an Our Toy Stories "Passport" for FREE and take an exhilarating journey throughout the Mall to enjoy a wide range of interactive activities and collect commemorative stamps at various hotspots.
Malindo Air Resumes Flights To Lahore, Pakistan
PETALING JAYA, July 16 (Bernama) -- Malindo Air will resume its five weekly services to and from Lahore, Pakistan, with effect from 18 July 2019, as Pakistan's airspace reopened.

Malindo Air passengers who hold valid tickets to and from Lahore, Pakistan, issued on or before 16 July 2019, with travelling date from 28 February until 18 July 2019 are given an option to change their travel dates, with the following conditions:
PHOTO RELEASE: PIKOM Launches MYCYBERSALE 2019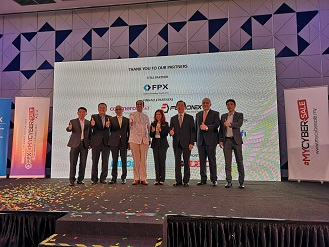 KUALA LUMPUR, July 16 (Bernama) -- PIKOM today had a soft launch of the 6th #MYCYBERSALE with PayNet as its main Title Sponsor. The launch, officiated by YBhg Dato Suriani Ahmad, Secretary General of the Ministry of Communications and Multimedia this morning with over 400 guests and merchants. This year, #MYCYBERSALE forecasts a total revenue of RM500 million, with export revenue at RM8 million.
Running Together To Save Our Malayan Tigers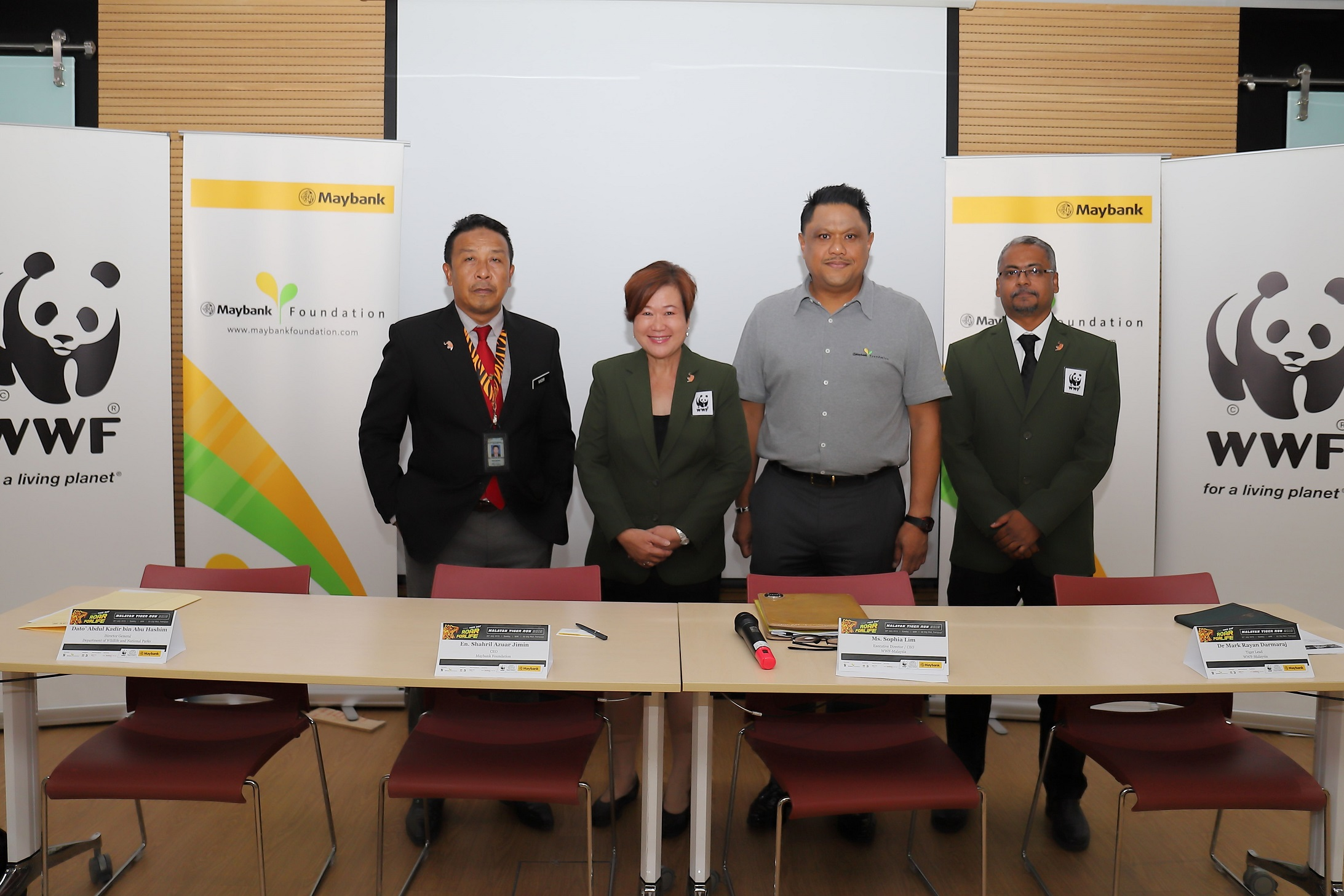 KUALA LUMPUR, July 16 (Bernama) -- With less than 200 Malayan tigers left in the country, the Ministry of Water, Land and Natural Resources recently launched a two-year national campaign to save Malayan tigers. In conjunction with this campaign, this Global Tiger Day, WWF-Malaysia and Maybank are hosting the Malayan Tiger Run 2019 – Roar For Life!
Scheduled for the morning of 28 July 2019, the Malayan Tiger Run is supported by the Ministry of Water, Land and Natural Resources (KATS) and the Department of Wildlife and National Parks, Peninsular Malaysia (DWNP). The event will take place at IOI City Mall Putrajaya between 6am – 12pm, and more than 4,000 participants have signed up in support of tiger conservation efforts in the country.