Developer's close cooperation with govt agencies will benefit local community

Last Update: 10/02/2019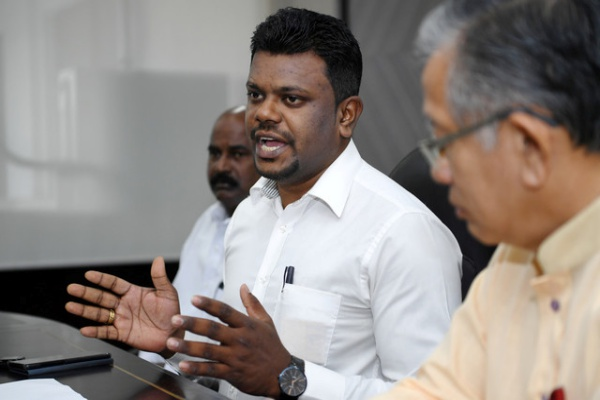 NILAI, Feb 10 (Bernama) -- The developer needs to establish close cooperation with the agencies under the state government to ensure that any development or project implemented does not bring problems to the local community.
Negeri Sembilan Human Resources, Plantation and Non-Islamic Affairs Committee chairman J. Arul Kumar said solving every issue or problem could be done easily if there was a close cooperation with state government agency such as the local authority (PBT).
"For example, due to Nilai's strategic location, with its proximity to Kuala Lumpur, the Kuala Lumpur International Airport as well as the North-South Expressway and LEKAS Highway, the area is experiencing rapid development, and we have to make sure every development to be carried out requires a prior study, including the traffic impact analysis (TIA)," he said.
He was speaking to reporters during a press conference after the GD Holding's Chinese New Year open house with Nilai Community here today.
Arul said the developer was not exempted from conducting such a study by citing an example that after the opening of a shopping mall in Nilai it was found that its surrounding area faced problems of traffic congestion.
"In this regard, the PBT has asked the developer to conduct TIA including drafting a plan with some suggestions to address the problem of traffic congestion," he said.
In another development, Arul, who is also Nilai assemblyman, said the 'No Vehicle Day', launched on Feb 3, from 7am to 9am (and subsequent first Sunday of each month), received positive reactions from the residents and might be expanded to other areas in Nilai.
"If it continues to get positive developments we will probably do it once a week and to expand it to other areas in Nilai," he said.
-- BERNAMA