Anglers ordeal: skipper says all were treated well

Last Update: 15/03/2019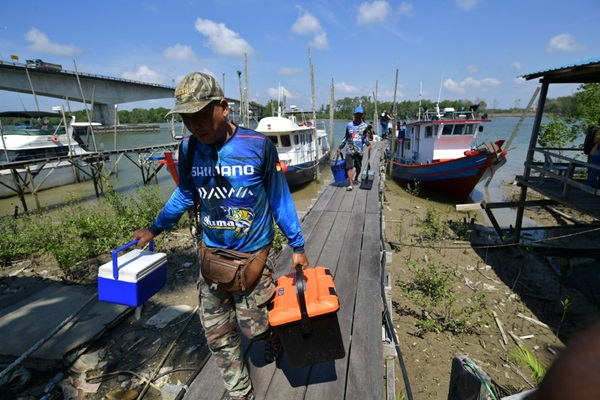 KUCHING, March 15 (Bernama) -- The skipper of the fishing boat detained by the Indonesian Navy about 53.2 nautical miles off Tanjung Datu, Sarawak on Wednesday, said all the 11 anglers on board and crew were treated well by the Indonesian authorities.
On arrival at the Santubong Boat Club Jetty near here at 12.50pm today, Abang Abdul Oswazir Abang Ahmad, 47, said they were only confined to the boat and none of them were handcuffed.
"They treated us very well, just that they confiscated our haul weighing about 200kg," he told waiting members of the media at the jetty.
He said that following their detention at 9am on Wednesday, they were asked to go the Natuna Islands, about 110 nautical miles away.
Following negotiations between the Malaysian Maritime Enforcement Agency and the Indonesian Authorities, the 11 anglers and the crew (three in all) were released at 2 pm yesterday.
-- BERNAMA