MA63: Time for PBB, supp to make amends - Chong

Last Update: 31/03/2019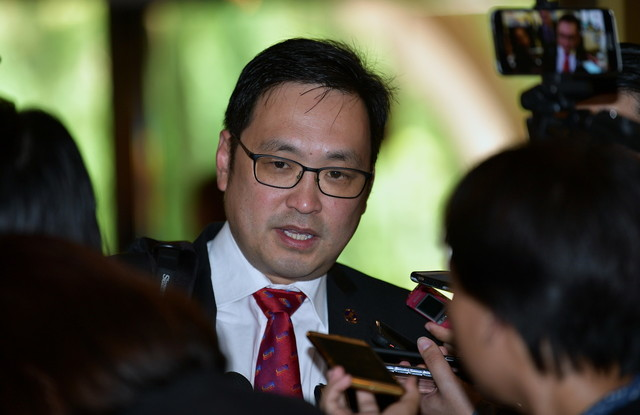 KUCHING, March 31 (Bernama) -- Sarawak Pakatan Harapan chairman Chong Chieng Jen today called on Parti Pesaka Bumiputera Bersatu and the Sarawak United People's Party to support the proposed amendment to restore the status of Sabah and Sarawak in the federation.
Chong, who is also Deputy Minister of Domestic Trade and Consumer Affairs and MP for Stampin, said the two parties, which were very powerful in Sarawak in their heyday, were party to Sarawak being downgraded to just another state in the federation when it should have been an equal partner with the Federation of Malaya.
This happened in 1976, when the Federal Constitution was amended, whereby Sarawak's status was reviewed and reduced from one of three territories to one of the 13 states. All the SUPP and PBB Members of Parliament had supported the amendment bill.
Speaking at a press conference here today, the Sarawak DAP chairman said the proposal to restore the original status of Sarawak and Sabah as enshrined in the Malaysia Agreement 1963 (MA63) will be tabled in Parliament tentatively on April 8 or 9 for debate and after that for voting.
Thus, he called on PBB and SUPP to make amends and make a clear stand that they would support the move.
Singapore, Sabah and Sarawak joined the Federation of Malaya to form Malaysia in 1963. Singapore left the federation in 1965.
-- BERNAMA