Seven houses damaged by storm in Jitra

Last Update: 15/04/2019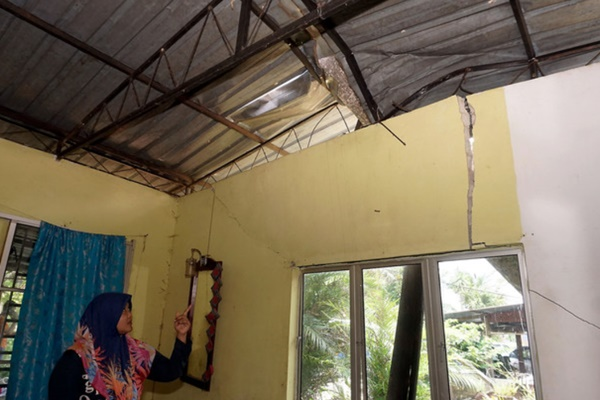 JITRA, April 15 ( Bernama) -- Seven houses in several villages, here, were badly damaged in a storm yesterday evening.
Kubang Pasu Malaysia Civil Defence Force (CDF) officer, Captain (CD) Kamarulzamal Kasa said Kepala Batas, Changlun, Jitra and Kodiang were affected in the incident at 6.30 pm.
''Of the seven cases that we received, six involved trees falling on homes, while in one case, the roof of a house was blown off by strong winds,'' he said when contacted here today.
He said CDF rushed to the scenes, after receiving reports, to help shift the felled trees and clear up the affected areas.
Meanwhile, a victim from Kampung Pulau Ketam, when met by Bernama, Siti Hajartul Haini Abdul Hanif, 32, said she suffered losses of RM30,000 when a nearby tree fell on her house.
She said that she was sheltering from the strong winds and rain in a room in her house with her three children, aged two to nine years, when she heard a loud crack from the roof of her house in the living room.
''After the wind subsided, I was saddened when I saw a 20-year-old Ketapang tree had fallen on our house. The whole roof was badly damaged, walls were cracked and furniture damaged by the rain,'' she said.
In the meantime, the State Social Welfare Department had performed a census on the damages to homes for the purpose of delivering aid.
-- BERNAMA