New framework to promote private investment in airports

Last Update: 18/04/2019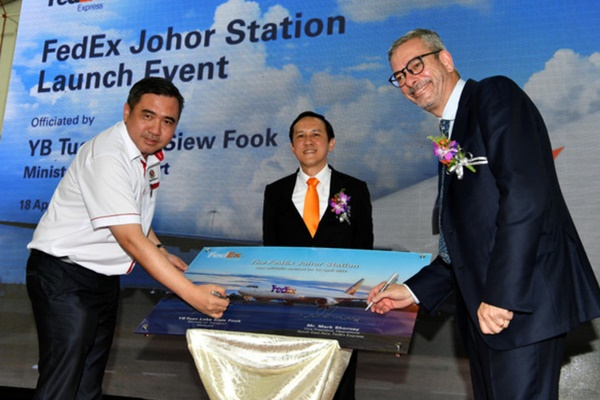 KULAI, April 18 (Bernama) -- The new Operating Agreement (OA) Framework with Malaysia Airport Holdings Bhd (MAHB) to be finalised in June will enable the private sector to collaborate with MAHB in developing the country's airport infrastructure and facilities, says Transport Minister Anthony Loke.
He said with the new framework, the private sector may invest funds and collaborate with MAHB, reducing the government's financial burden.
"The previous airport development model needed government allocations. What we want to encourage now is for the private sector to play a bigger role in the nation's infrastructure development.
"We want to encourage MAHB to find a strategic partner to invest in infrastructure such as to expand a terminal or runway. We hope there is going to be capital expenditure from the private sector," he told reporters after launching the Johor FedEx station here today.
Loke said a review of the OA framework would give investors the flexibility to invest in airport expansion, thus improving the infrastructure in the 39 airports operated by MAHB.
On Friday, the government said it had agreed to approve MAHB's application to extend operating agreements for it to operate, manage and maintain the 39 airports to Feb 11, 2069.
The new OA framework would give the government and MAHB the flexibility to provide allocations for airport development projects through several financing models, as part of the government's efforts to attract investments from the private sector.
Asked about the Selangor government's request to change the name of the Kuala Lumpur International Airport (KLIA) to Sepang International Airport, Loke said his ministry had not yet received an official application on the matter.
On the plan to build the world's largest ship-to-ship (STS) transfer hub off Johor Bahru port waters, Loke said details about the project will only be known after the feasibility study is completed.
He noted that the project could be completed in six to 12 months.
"The project developer, KA Petra Sdn Bhd, has been given permission in principle to carry out the study.
"The project will be in an existing location, it's just that we plan to expand its operations and make it a hub," he said.
-- BERNAMA