CM commends outgoing S'wak Federal Secretary for good work

Last Update: 04/05/2019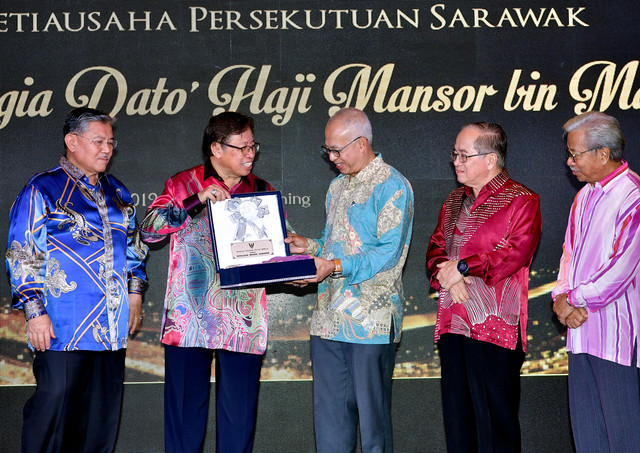 KUCHING, May 4 (Bernama) -- Outgoing Sarawak Federal Secretary Datuk Mansor Man has done a good job in forging cooperation between the federal and state civil services, said Sarawak Chief Minister Datuk Patinggi Abang Johari Tun Openg.
He hoped that Mansor's successor would emulate his good work, particularly in working closely with the Sarawak civil service led by State Secretary Tan Sri Mohamad Morshidi Abdul Ghani.
Abang Johari said although the federal and state governments were led by different political parties, development plans for the state should be implemented properly for the benefit of the people of Sarawak without thinking about political matters.
He said this at an appreciation ceremony last night in conjunction with the retirement of Mansor on May 12.
Mansor thanked the Chief Minister and the state government for the cooperation they had extended to him since he assumed the post on Aug 1, 2017.
-- BERNAMA