Kadazandusun language carnival to accentuate heritage

Last Update: 04/05/2019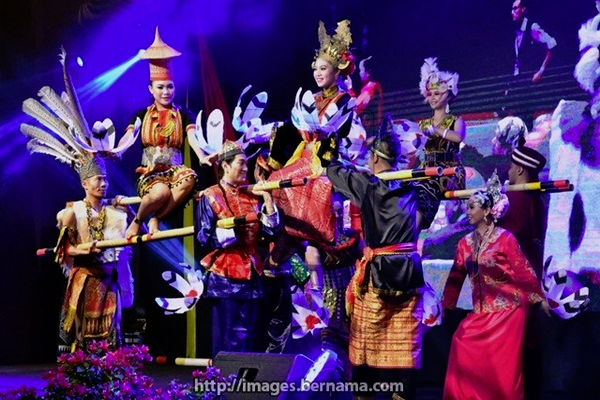 KOTA BELUD, May 4 (Bernama) -- The state government has various programmes in place to ensure preservation of Sabah's ethnic and cultural heritage.
"The cultural heritage of every ethnic group in Sabah must be accentuated less they will over time pass into oblivion," State Rural Development Minister Datuk Ewon Benedick told reporters when met at the state-level Kadazandusun Language Carnival at Dewan Sekolah SMK Pekan II, Kota Belud here on Friday.
To this end, he said the carnival was an avenue for the government, through Kadazandusun community leaders, to provide the necessary support.
"We are always lamenting that our young generation are losing their mother tongue, not just Kadazandusun for that matter but the mother tongues of other ethnic communities.
"Through learning and the teaching of Kadazandusun at primary and secondary schools and programmes like this, we can cultivate the culture of using our mother tongue without ignoring other languages such as English, Mandarin, Arabic and Japanese," said Ewon who is also Kadamaian assemblyman.
The two-day carnival was organised jointly by the Kota Belud Kadazandusun Language Teachers Council and District Education Office.
-- BERNAMA