DBKU provides three Bazar Ramadan to choose from

Last Update: 06/05/2019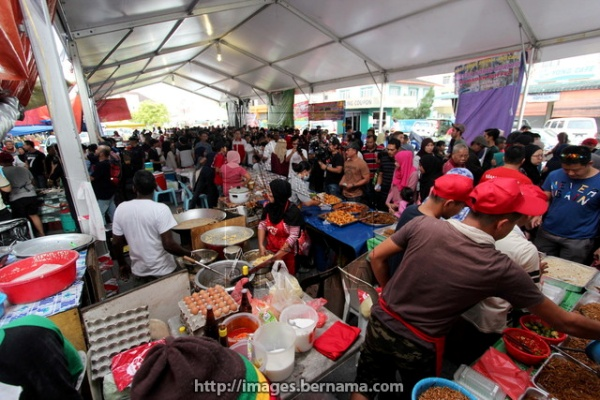 KUCHING, May 6 (Bernama) -- In welcoming the month of Ramadan, the North Kuching City Hall (DBKU) has set up three sites for Bazar Ramadan namely in Satok, Semarak and Sukma Ria commencing today.
This would provide more choice to visitors with different taste buds to look for dishes to be served to break their fast.
A local visitor, Kesuma Natrah, 36, said that with the three Ramadan bazaars this year, it would help the public especially those who are Muslims to buy food.
"I work full-time, so I would be buying food for breaking fast. As there are three areas to choose from, it would not be as crowded and the public would not be focusing on only one Ramadan bazaar," he told Bernama.
Chief Minister Datuk Patinggi Abang Johari Tun Openg officiated the Bazaar Ramadan at Satok today. Also present was the Minister of Local Government and Housing, Prof Datuk Dr Sim Kui Hian.
For the three bazaars, DBKU has provided a total of 277 sales lots for the traders to sell various traditional and modern delicacies, different types of dishes, spicy porridge, rice, syura porridge and many more.
-- BERNAMA