Three die in two separate accidents in K.Kinabalu and Kuching

Last Update: 06/05/2019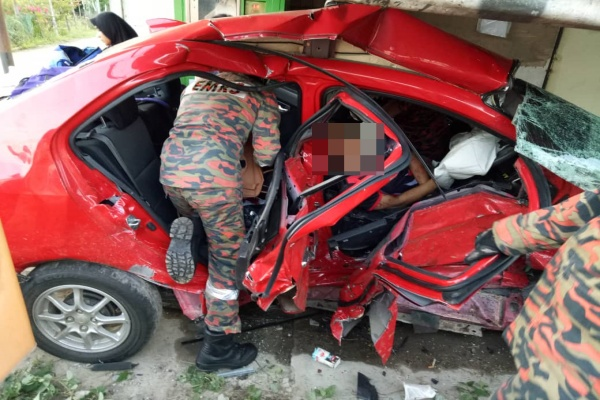 KOTA KINABALU, May 6 (Bernama) -- Three died in two separate accidents in Kota Kinabalu and Kuching early today.
In the first case, two men died in an accident involving a Perodua Bezza with a four-wheel drive vehicle at Jalan Kelawat-Kota Belud this morning.
The Fire and Rescue Department of Malaysia (JBPM) Sabah said in a statement that in the 5.45am incident, both men travelling in the Perodua Bezza were confirmed dead by a medical officer on the scene.
"However the driver of the four-wheel-drive only suffered minor injuries and the case was later handed over to the police for further action," said the statement.
JBPM said they received an emergency call on the incident at 5.51am and a vehicle with nine members from the Kota Belud fire and rescue station was dispatched to the scene to extricate the trapped victim. The operation ended at 7.37am.
In KUCHING, a man died and four others were injured when a Proton Iswara they were travelling in lost control and skidded on Jalan Baru, Sematan earlier this morning.
According to the Sarawak Fire and Rescue operation centre, one victim managed to save himself, but three others were thrown out by the roadside, while another victim was stuck in the back seat.
"The trapped victim was freed by the firemen using Rescue Tools but was confirmed dead by the hospital's medical staff.
"The four injured victims were brought by two ambulances to Lundu Hospital for treatment while the deceased victim was handed over to the police for further action," it said.
According to the information, the deceased was identified as David Dillon Anton, aged 19, from Kampung Bunga Raya, Simunjan.
-- BERNAMA