Pregnant so what, says Sandakan early voter

Last Update: 07/05/2019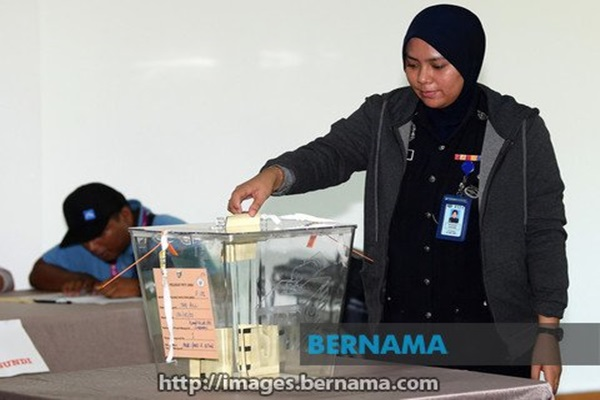 SANDAKAN, May 7 (Bernama) -- Corporal Suraya Ani Liman, 40, may be seven months pregnant but it certainly did not deter her from exercising her right to vote for the best candidate she thinks deserves to be her member of parliament.
She was one of 78 police personnel who came to Rumah Kelab, district police headquarters today to cast their ballot in the early voting for the Sandakan parliamentary by-election.
"In my 14 years of serving here, this is the first time that I am coming to vote while pregnant," the mother of six told Bernama.
Meanwhile, Erry Elyeysius Pius, 35, could not contain his excitement about being an early voter for the first time.
"We have to be at work as a public servant but it is still our responsibility to come out and vote, and of course we only hope for the best in terms of development for Sandakan," he said.
-- BERNAMA