KWKPK takes over 18 preschools, 73 kindergartens

Last Update: 07/05/2019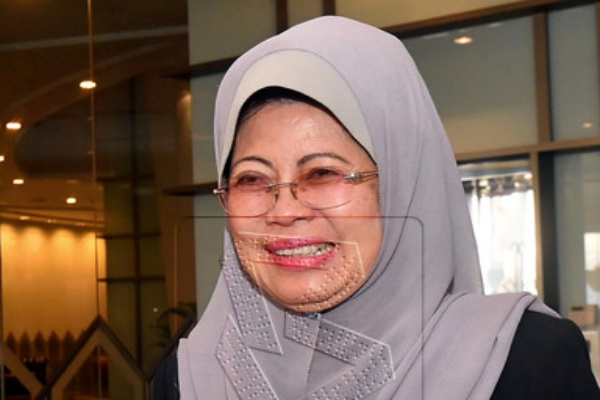 KUCHING, May 7 (Bernama) -- The Sarawak Welfare, Community Wellbeing, Women, Family and Childhood Development Ministry (KWKPK) will take over 18 preschools and 73 kindergartens from Taska SeDidik Sdn Bhd.
Its minister Datuk Seri Fatimah Abdullah said it was the first step towards coordinating the implementation of the early childhood development programme.
"SeDidik preschools and kindergartens would be built as models not only in Sarawak but also at national level and even international level," she said in her winding up speech for the ministry at the State Legislative Assembly here today.
She said the state Social Welfare Department had received a federal grant of RM515,000 for four preschools at public sector workplaces. One of the four is located at the department while the three, at UiTM Samarahan branch, Sibu Hospital and Limbang Central Prison.
Meanwhile, she said the ministry also viewed the trend of online gambling among students as serious and worrying.
"From 2017 until April 17, 2019, the number of arrests from 911 raids was 1,506 and seizure of 1,989 computers, telephones and tablets was worth RM343,000," she said, adding, 432 of the suspects have been convicted.
As for operations to counter drug abuse, she said there were 19,113 cases involving 20,438 people between 2017 and March 2019.
From that statistics, 145 cases involved 309 arrests under Section 39B of the Dangerous Drugs Act 1952, which carries the mandatory death sentence on conviction.
Among the drugs seized were 35.98 kg of cannabis; 70.13 kg of methamphetamine; 3,175.6 litres of liquid methamphetamine; 8.05 kg of Ketamine; 27,470 ecstasy pills and 7.07 kg of ecstasy powder; 10,160 Erimin pills and 0.37 kg of Erimin powder; and 6 Nospan pills and 14,650 Nospan tablets.
Referring to Malaysia Royal Police statistics, Fatimah said there were 253 sexual crime victims in 2018 and of the number, 199 (78.6 per cent) were children; 51 of them became pregnant.
"Of the 233 suspects, 58 (26 per cent) were children. This is very worrying as children are not only the victims but the assailants as well," she said.
-- BERNAMA