Police foil bid to smuggle in cigarettes worth RM1.9 mln

Last Update: 11/05/2019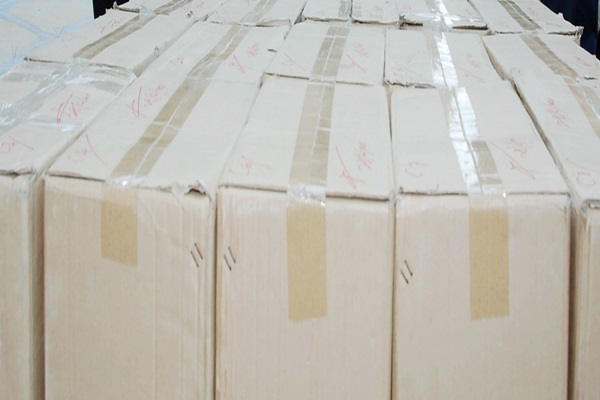 MUAR, May 11 (Bernama) -- The Johor Region 2 Marine Police Force (MPF) foiled an attempt to smuggle in contraband cigarettes from a neighbouring country worth RM1.9 million in a raid in Batu 3, Bakri here, early yesterday morning.
Region 2 MPF Commander Asst Comm Paul Khiu Khon Chiang said in the 4 am raid, police stopped a five-ton lorry that was being driven in a suspicious manner by a local man at the Jalan Bakri traffic lights after tailing the lorry and two other vehicles escorting it, for almost 30 kilometres from Parit Sulong, Batu Pahat.
Realising they were in trouble, the two escort vehicles sped off, but the lorry driver was cornered.
Upon checking, the team found 200 boxes containing 110,000 boxes of VSON-G and VSON-R brands of white cigarettes, suspected of being smuggled in from a neighbouring country.
The lorry driver, 42, was arrested under Section 135 (1)(d) of the Customs Act 1967 for transporting prohibited goods while the lorry was also seized," he told reporters at a press conference at the MPF Region 2 jetty base, here, today.
Bukit Aman Marine Operations and Intelligence officer Supt Rusley Chi Ari was also present.
Khiu said initial investigations revealed that the syndicate's modus operandi was to smuggle the cigarettes from neighboring countries via land routes instead of by sea as usual.
He said, the syndicate is also believed to be linked to the seizure in Johor Bahru recently as both had used similar (smuggling) tactics."
"Together with the Customs Department, we are investigating how huge quantities of cigarettes are being transported via land routes," he said.
Reaffirming the marine police's commitment to weed out smuggling, ACP Khiu urged for the public's cooperation by sharing information if they have knowledge of such activities.
--BERNAMA