Professional divers concern over method of tagging turtles

Last Update: 14/05/2019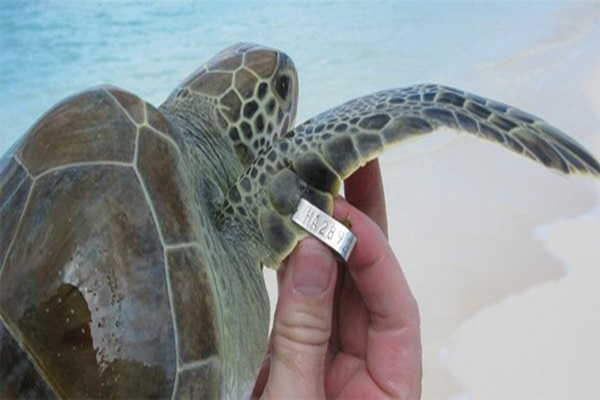 SEMPORNA, May 14 (Bernama) -- Professional divers are concerned with methods used in the process of tagging turtles by researchers in Mabul waters here.
Deputy president of Semporna Professional Divers Association, Dahlan Maizin said a recent tagging process held in Mabul waters involved the same technique of using lift bag to bring out turtles from sea to surface for same purpose done, a few years ago.
"One of us had taken part in the research work few years ago and took a video of the process, the footage showed a group of divers were taking those turtles from water to surface (to be tagged on the boat) using a lift bag.
"For human, when they go diving, it is life threatening to shoot up to water surface from underneath due to the effects of drastic change in pressure to body functions, and it could be the same for those turtles," he said in a statement here, today.
Recently, the dive masters and instructors in Mabul found dead turtles with rope tied around them, but the group were unsure whether it was related to research or any illegal capture of the species.
In the meantime, Dahlan said that regular divers in Mabul also realised turtles at the waters here are fear with the presence of human beings.
Having been diving for almost 10 years in Mabul, Dahlan notices the turtles at the dive sites are no longer as friendly to divers as they were used to be.
"Unlike those researchers who do their studies twice a year, they might not aware of behavioral changes to those turtles but for us who dive everyday here, those turtles swim away from human being and there are not as many of them as before," he said.
--BERNAMA