Regular state-federal engagements to complement roles - Uggah

Last Update: 14/05/2019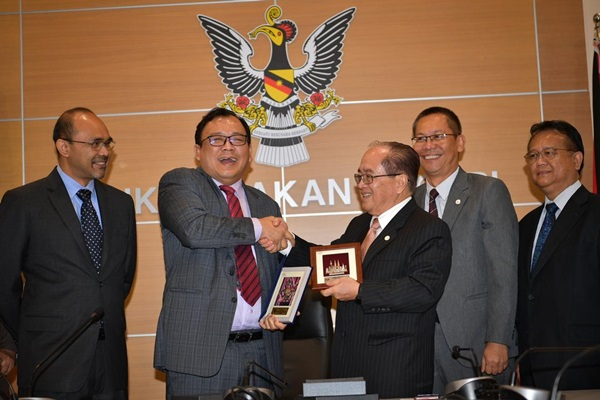 KUCHING, May 14 (Bernama) – Regular engagements between the Sarawak government and the Pakatan Harapan (PH)-led federal government through its agencies will complement each other's role in providing the best services for the people in Sarawak.
Deputy Chief Minister Datuk Amar Douglas Uggah Embas said the state government is friendly with the federal government and this is evident in the recent setting up of the joint action committee between Sarawak and federal governments, in which he is a joint chairman.
''It is a good idea to have regular engagements…as far as the state government is concerned, we will give full cooperation to ensure the rakyat are given the right message," he said when receiving a courtesy call from Deputy Communications and Multimedia Minister (KKMM) Eddin Syazlee Shith here today.
Also present were KKMM deputy secretary-general (policy) Shakib Ahmad Shakir and head of departments and agencies under the ministry in Sarawak.
Among the areas of collaborations, he said, are in media coverage of the rabies outbreak in Sarawak and the ongoing state-wide special integrated operations involving various government agencies to curb the fatal disease.
-- BERNAMA