Rainforest Fringe Festival 2019 showcases Sarawak community's history, culture

Last Update: 14/05/2019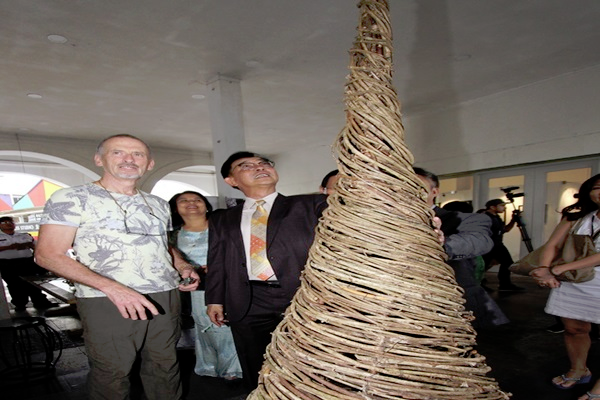 KUCHING, May 14 (Bernama) -- The third edition of the Rainforest Fringe Festival 2019, scheduled to kick off on July 5, will showcase the Sarawak community's history and culture, Asas Melayu, through a series of events that include talks, film, food, and music.
This year, Asas Melayu will feature Lembaran Emas-Songket and Keringkam of Sarawak in a fashion show as opening highlight of the festival to be held at the Old State Assembly building in Petra Jaya here.
Sarawak Tourism, Arts, Culture, Youth and Sports Minister Datuk Abdul Karim Rahman Hamzah said, this year's festival was expected to attract more locals and tourists of all ages to immerse in Sarawak's rich culture and heritage.
"We are proud to host the Rainforest Fringe Festival once again and we felt that the people of Sarawak deserve to celebrate their richness in culture and history," he said during a press conference here today.
Among the programmes planned during the eight-day festival are the Indigenous Film Festival Kuching, Borneo Laboratory with series of events, The Market, Primates, Ink Kuching, Rainforest of The World, Over Sarawak, Song To The Earth featuring Kayan Parap and Jungle Fever.
-- BERNAMA