46,376 beneficiaries receive Gawai Raya aid - Fatimah

Last Update: 16/05/2019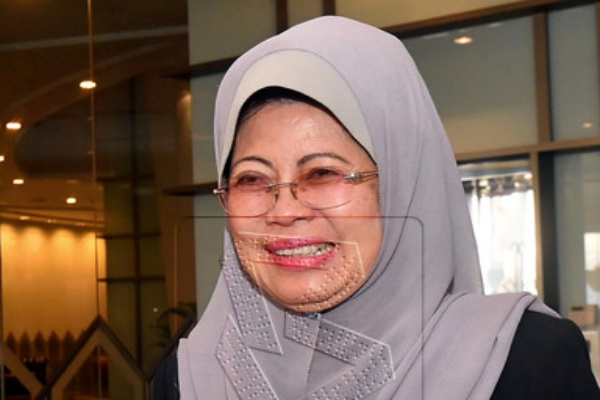 KUCHING, May 16 (Bernama) -- In conjunction with the Hari Raya Aidilfitri and Hari Gawai celebration, a total of 46,376 beneficiaries are eligible to receive RM100 aid, which is an additional contribution to ease their financial burden, said Welfare, Community Wellbeing, Women, Family and Childhood Development Minister Datuk Seri Fatimah Abdullah.
"Those eligible for the aid are individuals who receive the Old Folks Assistance (BOT) scheme, Children Aid, General Aid, recipient of disabled workers allowances and others.
"These contributions can ease the burden of all the recipients in their preparation for the celebration. In addition to cash assistance, recipients present today will also receive a hamper worth RM50, " she said in her speech at the Gawai Raya Bazaar 2019 here today.
Fatimah said for those who did not have the opportunity to attend today's event, the RM100 contribution would be credited into the recipient's account.
"In Sarawak, despite the multiracial and differing religions, the people live as one big family. The welfare assistance will continue to spread and reach the remote and coastal areas," she said.
At the ceremony, 200 recipients consisting of senior citizens, disabled people, single mothers and others received the contribution.
From January to April, the Sarawak Social Welfare Department has channelled a total of RM67 million to 56,096 eligible monthly beneficiaries throughout the state.
-- BERNAMA