Emulate Melaka's development - King

Last Update: 17/05/2019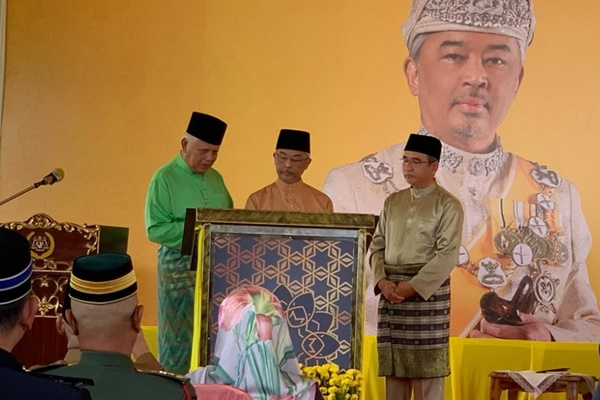 ALOR GAJAH, May 17 (Bernama) -- Yang di-Pertuan Agong Al-Sultan Abdullah Ri'ayatuddin Al-Mustafa Billah Shah said today all states, especially Pahang, should emulate the development showcased by Melaka for the well-being and harmony of the people.
"I am excited and amazed by the development enjoyed by the people of Melaka as well as the sharing of information on future plans by the honourable Chief Minister.
"I pray that Melaka will continue to prosper and the people to live harmoniously and able to compete with other states and to be an example, " he said when officiating the renaming of the Jamek Putra Mosque in Masjid Tanah here to the Al-Sultan Mosque, today.
His Majesty had consented to the mosque being named after him.
The King also praised the hospitality shown by the people of Melaka over his two-day visit to the historical state.
He congratulated and thanked Melaka for building the mosque for the benefit of the people and hoped that the local community could fully utilsze it.
"I feel lucky as this is the first mosque named after me outside Pahang (His Majesty's home state)," he said.
Construction of the RM6.5 million Mosque started in 2015 and was , completed in September 2017. He can accommodate congregation of 1,500 at any one time.
Also present were Melaka Yang DiPertua Negeri Tun Dr Mohd Khalil Yaakob, Melaka Chief Minister Adly Zahari and Entrepreneur Development Minister Datuk Seri Mohd Redzuan Yusof.
-- BERNAMA