Senior citizen receives citizenship after 40-year wait

Last Update: 17/05/2019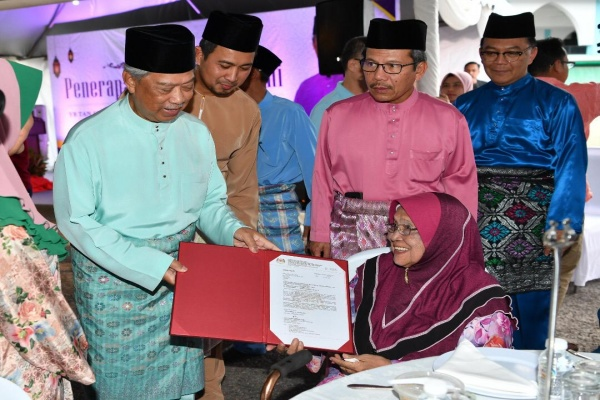 MUAR, May 17 (Bernama) -- A senior citizen's 40-year wait to receive citizenship finally ended today when she received the approval letter from the Home Ministry at the Jamek Nurul Yakin Mosque in Felda Maokil, near here today.
Zaharah Dewa, 83, who received the letter from Home Minister Tan Sri Muhyiddin Yassin himself, breathed a sigh of relief.
"I'm relieved now. I'm 83 years old. I've been waiting for 40 years," she said when met by reporters.
Zaharah's youngest child Mariani Daeng Morola, who accompanied her during the event said her mother was born in Senggarang, Batu Pahat, before she was taken by family members to the Riau Islands in Indonesia, during the Japanese occupation.
"When my father died, we returned here (Malaysia). Mother's birth certificate had been burnt, so it took a long time to make the application (for citizenship)" said Mariani, adding that with the citizenship status, her mother would now be able to apply for assistance from the relevant departments.
Apart from Zaharah, another eight individuals - one man and seven women - received their approval letters during the event.
Earlier, Muhyiddin handed out aid and duit raya to about 100 individuals including orphans, single mothers and the poor.
Also present at the function were Johor Menteri Besar Datuk Dr Sahruddin Jamal and the Home Ministry's secretary-general Datuk Seri Alwi Ibrahim.
-- BERNAMA