Terengganu drawbridge opens to public from June 2-17

Last Update: 20/05/2019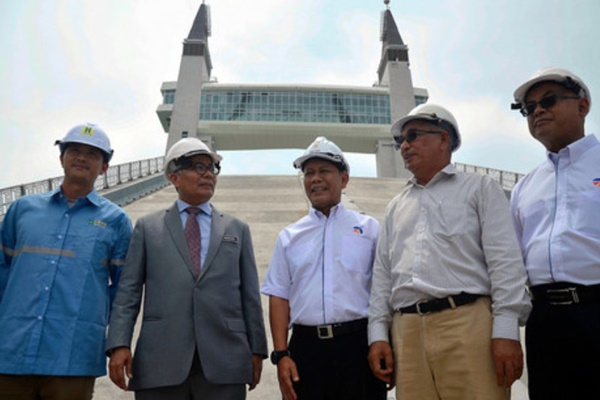 KUALA TERENGGANU, May 20 (Bernama) -- The public can start using the drawbridge connecting Kuala Terengganu and Kuala Nerus from June 2 to 17 as part of test run on its operating system.
State secretary Datuk A Rahman Yahya said then the drawbridge, first in Southeast Asia, would be closed again to improve its operational system and expected to be fully open by the end of June.
"We will open the bridge for testing and also for the people to use it during the upcoming Hari Raya, then we will review every aspect and expect it to be fully open in late June.
"Currently the bridge is 99 per cent completed. The other one per cent is the finishing work such as the installation of road signs," he told a news conference after the Terengganu state action council (MTN) meeting, at Wisma Darul Iman, here today.
The meeting was chaired by Entrepreneur Development Minister Datuk Seri Mohd Redzuan Yusof.
The RM248 million drawbridge is the fourth bridge connecting Kuala Terengganu and Kuala Nerus, on top of the three existing bridges, namely, the Sultan Mahmud Bridge, Pulau Rusa Bridge and Pulau Sekati Bridge.
The construction of the drawbridge, yet to be named, started in August 2014, and it can be lifted for ships to pass through.
-- BERNAMA