Kelantan farmers encouraged to take up coffee planting

Last Update: 21/05/2019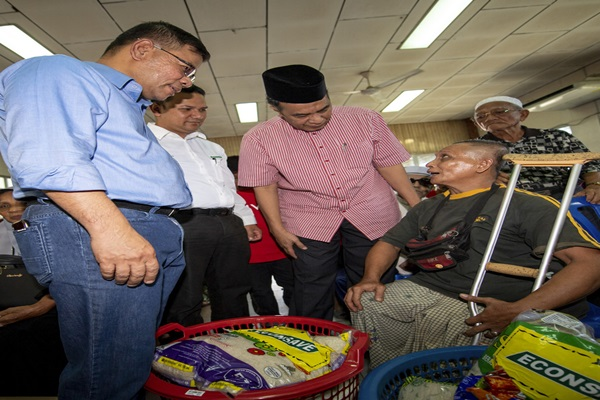 TUMPAT, May 21 (Bernama) -- The Kemubu Agricultural Development Authority (KADA) encourages farmers in Kelantan to grow coffee in an effort to develop the industry following worldwide demand for the beverage.
KADA chairman, Senator Datuk Husam Musa said, for this purpose it plans to discuss with the Malaysian Agricultural Research and Development Institute (MARDI) to provide seedlings free to farmers for a start so as to get them involved in the coffee industry.
"KADA together with the Kelantan Coffee Club can make a success of this endeavour, while MARDI can provide seeds and seedlings to be distributed to the farmers.
"When the coffee is produced, it can be supplied to the manufacturer to produce their own local coffee brands that can be developed for local and international markets," he said at the Colek dinner event and Lojing Cofffe Launch at Wakaf Bharu, here, last night.
Also present were KADA deputy manager (development) Nik Roslan Idris and owner of Lojing Coffee, Wan Izzuddin Wan Sulaiman.
"We expect Kelantan to produce up to RM10 million to RM50 million worth of coffee per year. The amount will contribute to the people's income and create a value chain in the coffee industry," he said.
He said, at the moment they had no specific plans, and intend to discuss with the relevant parties including the Forest Research Institute Malaysia (FRIM) and MARDI after Hari Raya Aidilfitri for the supply of seedlings.
According to Husam, coffee cultivation was already underway on a small scale in the villages, but the effort was not being commercialised for various reasons.
"Already having a sophisticated coffee outlet and successful coffee producers, including two under KADA, we can develop the industry. I only plan to give coffee seedlings to farmers who already have land for planting," he said.
He added that if farmers were keen on developing the effort, discussions can be held separately whether to grow coffee as a main or secondary crop.
-- BERNAMA