Melaka United player seriously injured in mishap

Last Update: 26/05/2019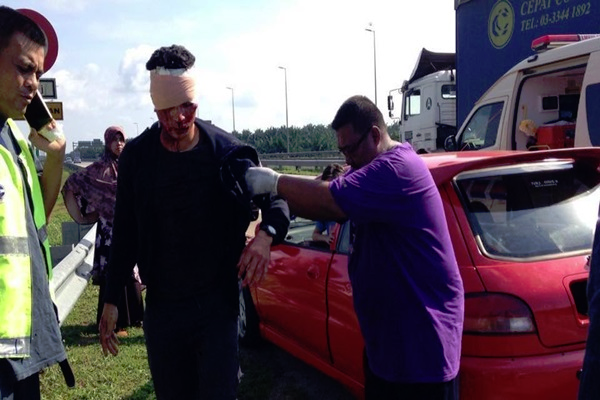 MELAKA, May 26 (Bernama) -- Melaka United defender Mohd Faizal Muhamad, 30, was seriously injured in a mishap on the East Coast Expressway (LPT) near Jabor, Terengganu early this morning.
The Melaka United Soccer Association, through a statement today, said the accident took place when Mohd Faizal, a former national player, was returning to Terengganu. He is from from Marang in Terengganu.
''The mishap took place when he was returning to Terengganu after the 2019 Super League match between Perak and Melaka United at the Perak Stadium, Ipoh last night. At the match, he was listed on the reserve bench but was not fielded.
'''We hope he can recover quickly to return and help the team in the coming matches,'' said the statement.
Before joining Melaka United in 2017, Mohd Faizal played for Terengganu from 2012 to 2013, T-Team (2014-2015) and Royal Malaysian Police (2016).
Meanwhile, the Terengganu Football Facebook also shared a picture of the mishap showing Mohd Faizal with his head bandaged and on his feet being help along by a paramedic while his black Toyota MPV was crumpled on the road divider.
-- BERNAMA