Johor Writers Association publishes collection of poems by cancer-stricken teacher

Last Update: 29/05/2019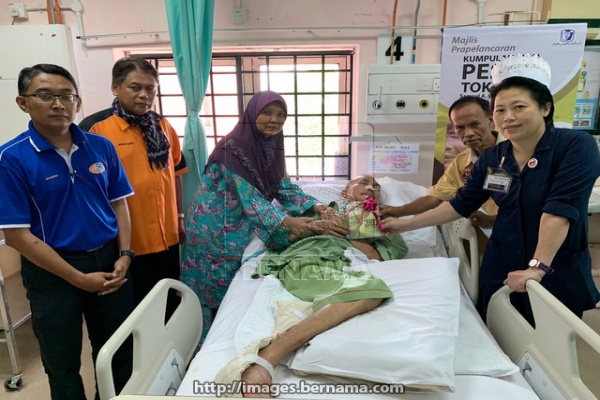 KOTA TINGGI, May 28 (Bernama) -- The Writers Association of Johor (PPJ) took the initiative to publish a book comprising a collection of 58 poems compiled by a teacher who has been ill since last year.
This is to enable some of the proceeds from the sale of the book to be channelled back to Samsul A.Wahab to help him and his family.
Head of the Writers Association, Amiruddin Md Ali Hanapiah, said Samsul, 47, suffered from nasal cancer but at the same time there was a damaged blood vessel in his head, causing him to be bedridden at home.
"Despite being sick, he works and we are impressed by the indomitable spirit shown," Amiruddin told reporters after the launch of the collection of poems titled 'Pesan Tok Ayah dan Ilya 1000 Bulan' in Teratak Penyair, Kampung Muhibah, Ladang Sungai Papan, Pengerang here, today.
The launch was officiated by Johor Health, Culture and Heritage Committee chairman Mohd Khuzzan Abu Bakar .
Amirudin said 5,000 copies of the book entitled 'Pesan Tok Ayah' will be printed for sale at RM15 per copy, with RM5 being contributed to Samsul. -- BERNAMA