Kaamatan a unifying factor for Sabahans - Mohd Shafie

Last Update: 29/05/2019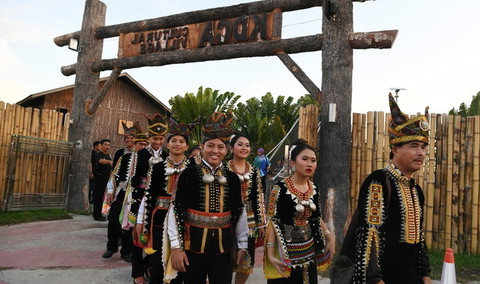 KOTA KINABALU, May 29 (Bernama) -- Chief Minister Datuk Seri Mohd Shafie Apdal describes Pesta Kaamatan which is celebrated in Sabah in May annually as a unifying factor for the people in Sabah.
Although Kaamatan is a festival of the Kadazandusun Murut and Rungus to celebrate a bountiful harvest, other communities have no qualms about joining in the gaiety, he noted.
"We in Sabah should be grateful that we are able to live in a peaceful and harmonious environment despite attempts by certain quarters to disrupt our unity," he said in conjunction with the Pesta Kaamatan 2019 celebration here today.
Mohd Shafie also reminded the people to ensure that their respective cultures and traditions were preserved from erosion by modernisation.
-- BERNAMA