Muhyiddin breaks fast with Muar residents

Last Update: 30/05/2019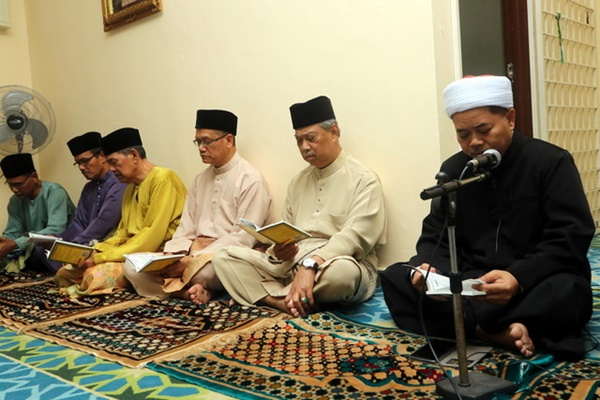 MUAR, May 30 (Bernama) -- Home Minister Tan Sri Muhyiddin Yassin today spent about three hours with his family members, relatives and several local residents, including breaking fast with them, here, today.
Muhyiddin, who is also Parti Pribumi Bersatu Malaysia (Bersatu) president, was accompanied by his wife, Puan Sri Noorainee Abdul Rahman.
Muhyiddin together with about 400 people recited the Yasin and Tahlil, led by Masjid Sungai Abong imam, Ilham Imam before breaking fast at the mosque grounds and performing Maghrib prayers with the congregation.
According to Muhyiddin's elder sister, Aliah, 73, the event was held each year to gather their family members and relatives of their late father, Md Yassin Mohammad, a well-known religious figure in Muar and Johor.
"About 50 of Md Yassin's family members gather here today and each time we gather, nasi beriani is served as it was a must-have for our late father," she said, adding that beriani gam and telur pindang were also her brother, Muhyiddin's favourite.
-- BERNAMA